May 2017 to June 2019 – Risk, Crisis, Disaster and Development Management (RCDDM): Future Leader Programme
Funded by Kansai University's Grant-in-Aid for the Promotion and Upgrading of Education and Research, this 22-months research project was led by the Principal Investigators: Dr. Nibedita S. Ray-Bennett and Dr. Hideyuki Shiroshita. The Research Assistants on this project were: Mrs. Denise Corsel and Ms. Sigi Fu.
This research project aimed to identify a future joint Leicester-Kansai programme that will be distinct and yet, relevant to build skills, learning and teaching experiences for an effective management of risk, crisis, disaster and development interface. This was done by exploring the needs for RCDDM courses/programmes by learning from current professionals and the student community (the future leaders).
For more information about the project, please click here.
As part of the project, two workshop with key stakeholders were held- one in the UK (top image) and one in Japan (bottom image). These workshops were well attended and received good feedback. The findings from these workshops will be presented in the project's final report.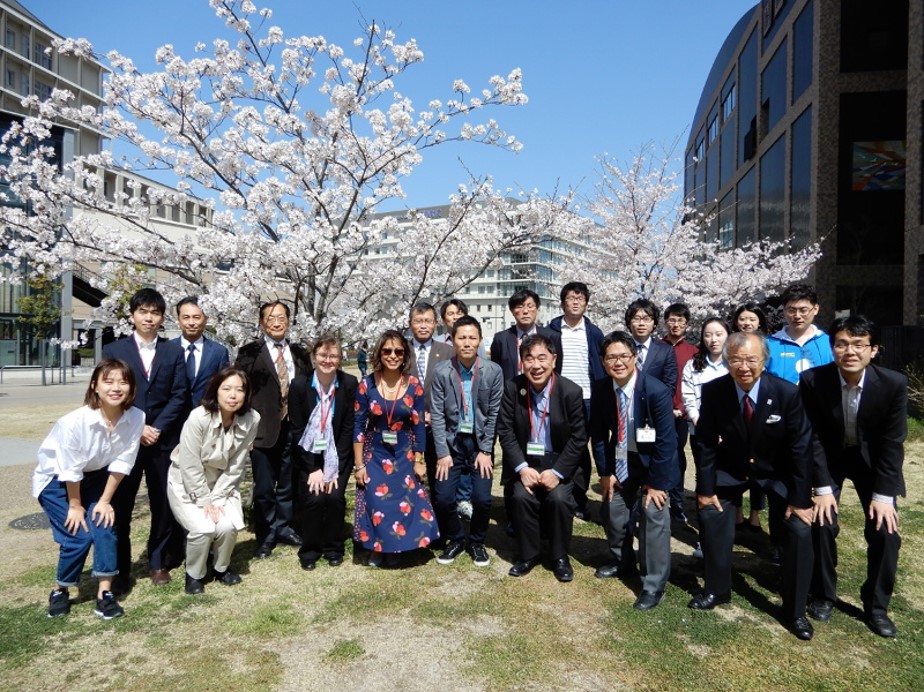 ---
January 2019 to March 2019 – Disaster Risk Governance of Local Level Administration in Bangladesh
Funded by the Leicester Institute for Advanced Studies' (LIAS) Rutherford  Fund Fellowship Scheme, Dr. Nibedita S. Ray-Bennett hosted Dr. Edris Alam for three months (January-March 2019).
This research project aimed to strengthen the inter-departmental coordination, partnership and collaboration between governmental actors in order to reduce deaths from landslides in Chittagong and Rangamati in Bangladesh.
For more information about the Rutherford  Fund Fellowship Scheme, please click here.
---
October 2015 to July 2018 – Improving the Quality and Availability of Reproductive Health in Disasters in Belkuchi Upazila, Bangladesh
The world is facing stronger and longer natural disasters, protracted complex emergencies, conflicts and epidemics. These humanitarian crises can expose weakness in health systems, with particularly serious consequences for women and girls in need of reproductive health care.
To improve the quality and availability of post‑abortion care during a flood, the University of Leicester and International Planned Parenthood Federation South Asia Region (IPPF‑SAR), in collaboration with the Government of Bangladesh, developed and measured the impact of an integrated intervention package called RHCC. RHCC was first tested in the flood-prone locale of Belkuchi in Bangladesh. The RHCC has three components: i) pre‑positioning UNFPA's Inter‑Agency Reproductive Health Kit 8 prior to flooding; ii) Capacity building of health workers; and iii) Community awareness raising. This intervention, the first of its kind, introduced the Reproductive Health Kit 8 in three primary health care facilities in Belkuchi during the 2017 flood. The Kit is used during disasters to manage miscarriage and post-abortion care, and consists of: i) medicines (e.g. oxytocin), ii) renewable medical supplies, iii) stationary and treatment guidelines, and iv) medical equipment (manual vacuum aspiration set) (UNFPA, 2011). The components of the Kit (i-iv) are available in Bangladesh due to the national family planning programme on menstrual regulation and post-abortion care. The novelty of the Kit is that the components are assembled in one package and ready to be used during disasters. The Kit has never been used in Bangladesh before, as such this intervention is novel.
RHCC demonstrated an increase in skilled management for the trained Nurses and Family Welfare Visitors; improved quality of life for clients of the Kits; and changed practices in the delivery of the Government of Bangladesh's national family planning programme on menstrual regulation and post-abortion care in Belkuchi.
The research team has developed an evidence-based behaviour change communication (BCC) poster on post-abortion complications and two complementary tools to implement UNFPA's guidelines on the RH Kit 8. This includes: a) structured assessment tool to assess the capacity of a healthcare facility to host the RH Kit 8; b) two‑step checklist tool, based on 'essentials and desirables' to expedite the process of assessing whether a facility is suitable for the RH Kit 8 in emergencies and disasters. This tool can act as guidance for setting up a facility where they are lacking. RHCC and the two tools can be applied to disaster across the globe.
The research project, which ran from 15 October 2015 to 31 March 2018, was funded by IPPF's Innovation Programme and IPPF‑SAR's SPRINT Initiative. The research component was led by the University of Leicester and the implementation component was led by IPPF‑SAR.
For more information on the project, please check out the project's website, the blog, Facebook page, the Policy Brief on improving the quality of post-abortion care, the Policy Brief on the RHCC Approach and the Final Report.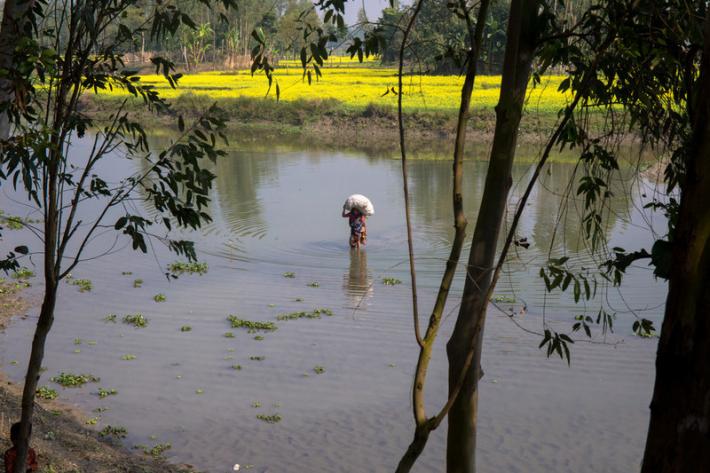 ---
February 2017 to April 2017 – Earth Observation for Disaster Risk Reduction in the Horn of Africa
Funded by the Natural Environment Research Council (NERC)'s International Development Innovation and Impact Fund, this three months scoping project explored the earth observation (EO), early warning system (EWS) and Sendai nexus for Disaster Risk Reduction in the Horn of Africa, specifically in Kenya and Uganda. The long-term objective of this research project was to 'improve disaster risk reduction (DRR) for Development Assistance Committee (DAC) countries by integrating space based Earth Observation data, particularly focusing on the Horn of Africa'.
As part of this project, Dr Nibedita Ray-Bennett (Associate Professor of Risk Management at the School of Business at the University of Leicester and the ADN's Founding President) and Dr Sophie Hebden (Project Scientist at the National Centre for Earth Observation at the University of Leicester and the ADN's Regional Coordinator), in assistance of Mrs Denise Corsel (Research Assistant for this project and the ADN's Operations Manager), undertook content analysis of the 'Sendai Framework for Disaster Risk Reduction' and a two-day Disaster Risk Reduction User Needs Workshop to identify scopes for EO to improve EWS for disaster risk management.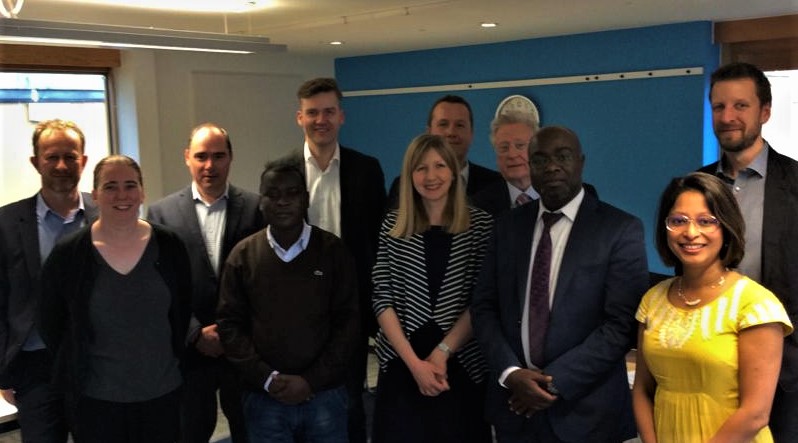 The two-day workshop was held on the 22nd and 23rd of March 2017 at the College Court in Leicester. The workshop focused on Early Warning Systems for Disaster Risk Resilience. The workshop was attended by key stakeholders, such as UNDP-Nairobi, the Kenyan Government, Environment Systems, Centre for Ecology and Hydrology, Edge, Red Cross and Red Crescent Society, British Geological Survey and colleagues from Leicester's School of Business, Geography, Media and Communication. It was fascinating to see the way geoscientists are reaping the advantage of earth observation for weather forecasting, modelling, prediction, response and the like.
Resulting from this project, the following outputs were developed: