UPCOMING EVENTS
---
To view all of our past events, please click here.
If you would like to see who were our previous speakers, please click here.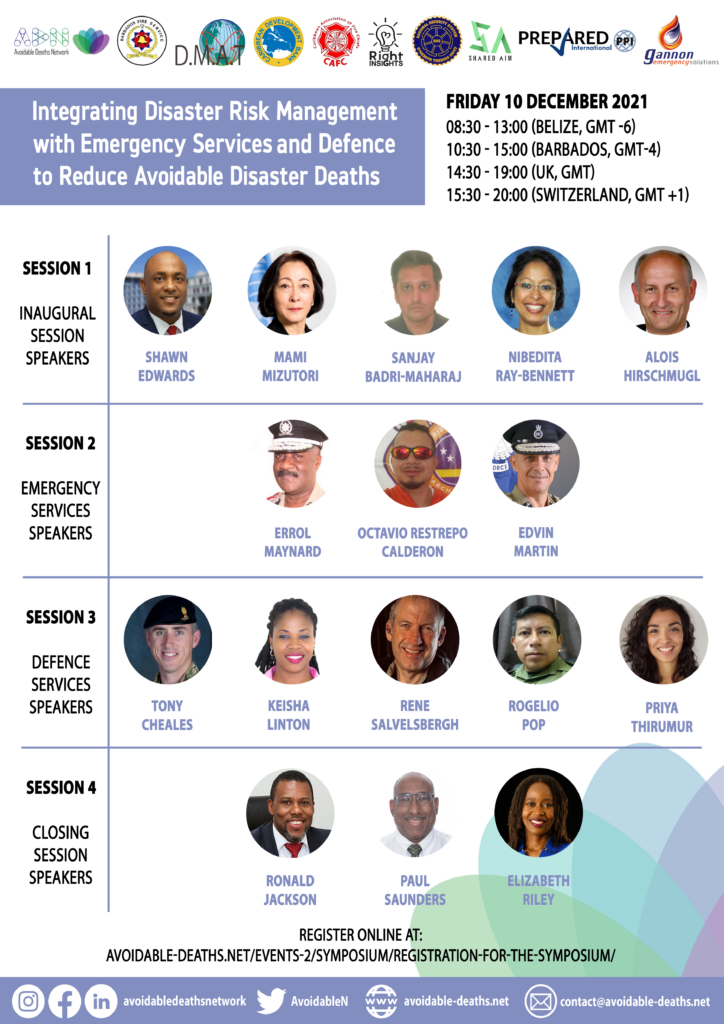 Special Sessions
The aims of these Special Sessions are:
To raise awareness on the concept of avoidable deaths by engaging with multi-disciplinary experts and researchers;
To explore the multi-disciplinary appeal and application of avoidable deaths caused by the natural world (e.g. snake bites) and human-made systems (e.g. premature deaths and maternal deaths during disasters);
To raise awareness on the first two global targets of the UN's 'Sendai Framework for Disaster Risk Reduction', which are geared towards reducing disaster deaths and the number of people affected by disasters by 2030;
To identify the challenges and opportunities of reducing disaster deaths through the concept of avoidable deaths; and
To promote state and non-state collaborations through North-South, South-South and triangular cooperation to advance the agenda of avoidable deaths in order to achieve the Sustainable Development Goals, especially for Targets 1.5, 3.8, 11.5 and 13.1.
Our first Special Session, Let's Talk About Avoidable Deaths: Views from Multiple Perspectives was launched at the 'International Conference on Geographical Science for Resilient Communities, Ecosystems and Livelihoods under Global Environmental Change' (G.O.R.I.L.L.A) on 4 December 2020 in collaboration with Makerere University, Uganda.
In 2023, we organised nine virtual/ hybrid Special Sessions in New Zealand, Sri Lanka, United Kingdom, Pakistan, Uganda and India which welcomed 40 world-class speakers and garnered 838 participant registrations.
Symposiums
To date, we have held two symposiums.
The first was held virtually on 10 December 2021. Entitled Symposium on Integrating Disaster Risk Management with Emergency Services and Defence to Reduce Avoidable Disaster Deaths, this event was organised in collaboration with DMAT, Shared Aim, Prepared International, Right Insight, CDB, UNDP-Kenya, RSS – amongst others.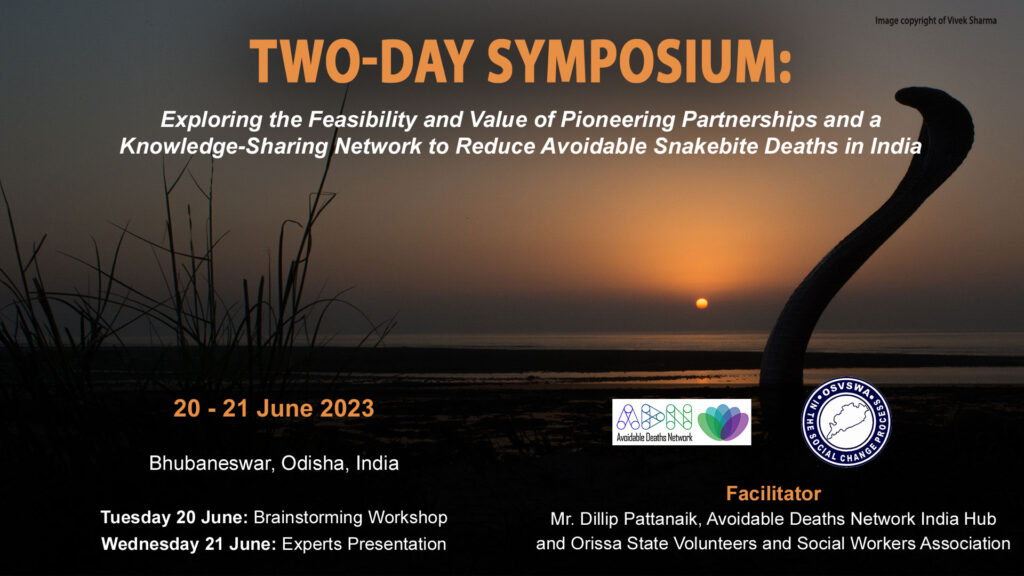 This Two-Day Symposium: Exploring the Feasibility and Value of Pioneering Partnerships and a Knowledge-Sharing Network to Reduce Avoidable Snakebite Deaths in India was hosted by the India Hub in Bhubaneswar, Odisha, India and consisted of a Brainstorming Workshop (Day 1) and Experts' Presentations (Day 2).
---
To view our event outputs, please click here.