Design for Accessible-to-All Toilets Using Lego Models: Update from ADN's Junior Champion
By: Arkoneil Ghosh
The first Lego League 2020 challenge was based on the theme "City Shaper", and it made me think from a different angle. We were challenged to place our robot in the city of Mumbai, India, and solve a mission. The participants were to identify a problem in the city and provide a solution.
Along with a team of international players we decided to identify "how children in slums live". My team and I wanted to improve the living conditions of children. This led to the creation of a team called Dharavi Dynamites. We were introduced to five underprivileged children from a slum called Dharavi in Mumbai. Dharavi is one of the largest slums in Mumbai. It was wonderful to talk and work with five children of Dharavi.
Our goal was to provide three life resources: Garbage disposal, toilets and clean water.
To achieve this goal, we sectorized the map of the area and provided RFID (Radio Frequency Identification) to each resident so that they can access the services in their area, and exclude access to people from other areas. This was done to avoid fights between people. The toilets can be used by 8 people simultaneously and the water pipes can also purify the water at the same time.
To understand the situation, we organised a trip to Dharavi after Christmas which was guided by our teacher who not only controlled our travel but also helped us assess the area. We learned a lot and were also astonished to see the problems that residents face every day, especially the open drains and the stench of dirty water. It made me realize that life is difficult. We decided to teach residents about Lego, how to run a robot and a how to design virtually using Lego Digital Design.
Demonstrating core values carries some points in the First Lego League (FLL) competition, and we were expected to share what we have learnt through teamwork, innovation, strategy, our behaviour towards others and our discoveries.
This Lego League and the activities I completed in my group ensured I came out with a smile on our face. I spoke about hygiene, robotics and Lego. Our team captain Dhruv contributed the idea of using electronics, which was appreciated by the children.
I worked tirelessly for a couple of months creating presentations and building robots. Our institute OMOTECH organised several talks with experts involved in city planning, which helped me to better understand the problem. I took part in interview sessions with robotics experts. Finally, I answered questions about both our project and core values.
I felt proud of accomplishing a mission and being ready to face the challenge on the final day.
In my opinion, coming together is a beginning, working together is progress and the result can be a big success.
Author's Bio: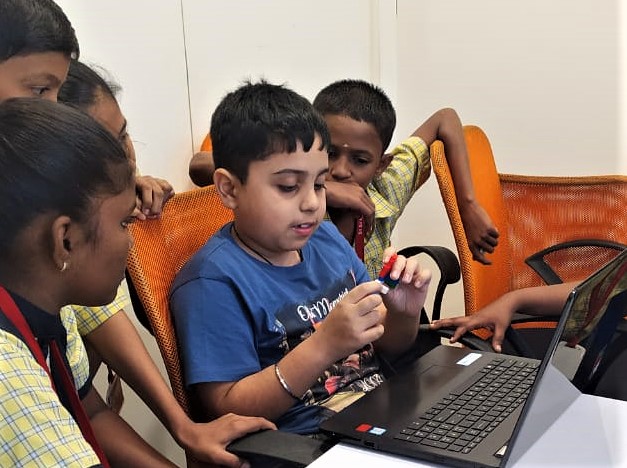 Arkoneil Ghosh is ADN's Junior Champion based in Mumbai, India. Arkoneil Ghosh is a 11 year old student of Jamnabai Narsee International School, Mumbai. He is passionate about technology and learning languages. He speaks English, Hindi, Bengali, Chinese, and Spanish.