Meeting the Winners of the Art Project 'Hope'
The winners of the art project on 'Hope' were announced through the ADN's second newsletter on 31 October 2020. This project was led by the ADN's Operations Manager, Mrs Denise Corsel. This project commenced during the first COVID-19 lockdown in the UK. It provided an opportunity for those study at home (both the young and young at heart) to start an art project. The aim of the project was to collect images that represent hope against the COVID-19 pandemic. During the unprecedented time, ADN wanted to emphasise that it was important to stay hopeful and focus on the positive aspects of life.
Two sisters, Miss Arisha Virik and Miss Arianna Virik from Coventry, UK, are the joint winners of the art project on 'Hope'. The image they shared with ADN can be seen below: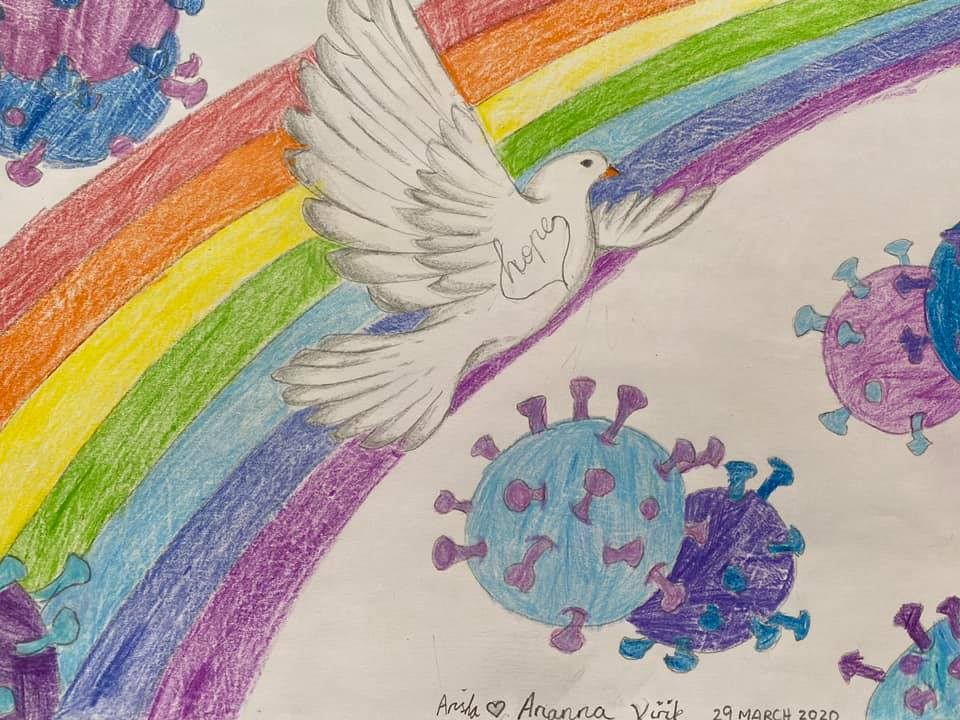 On 1 November 2020, the ADN's Founding President, Dr Nibedita Ray-Bennett and ADN's Junior Champion, Miss ­Asha Bennett met with Miss Arisha Virik to deliver their present. The present included Halloween-themed cookies baked by Miss Asha Bennett.
We are pleased to share the picture of this meeting and of the cookies. It was Halloween and Miss Arisha Virik was fully prepared for the evening.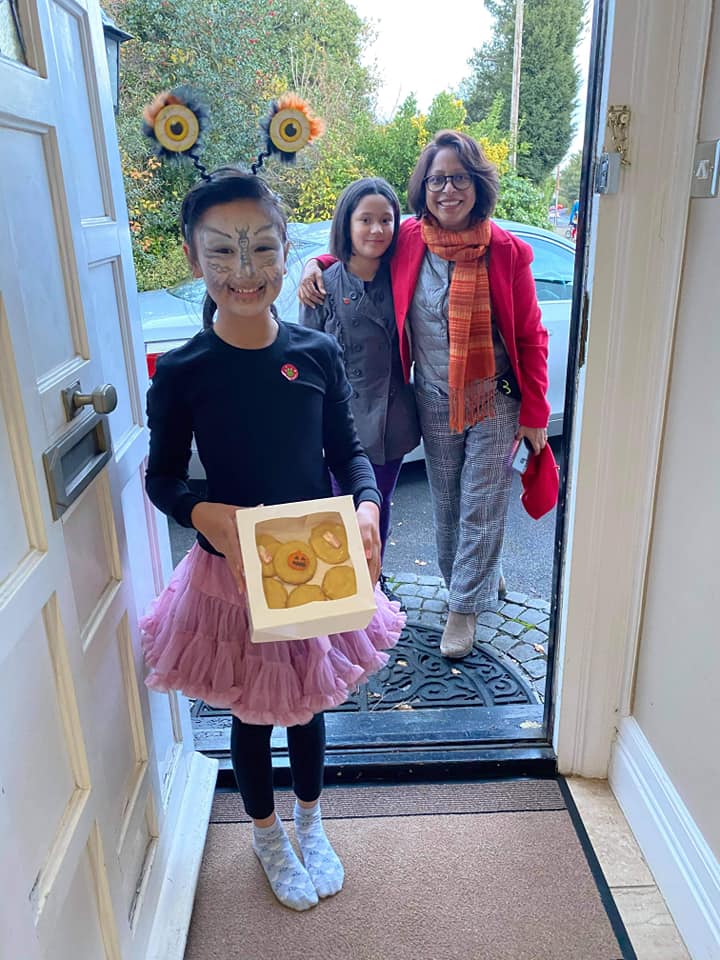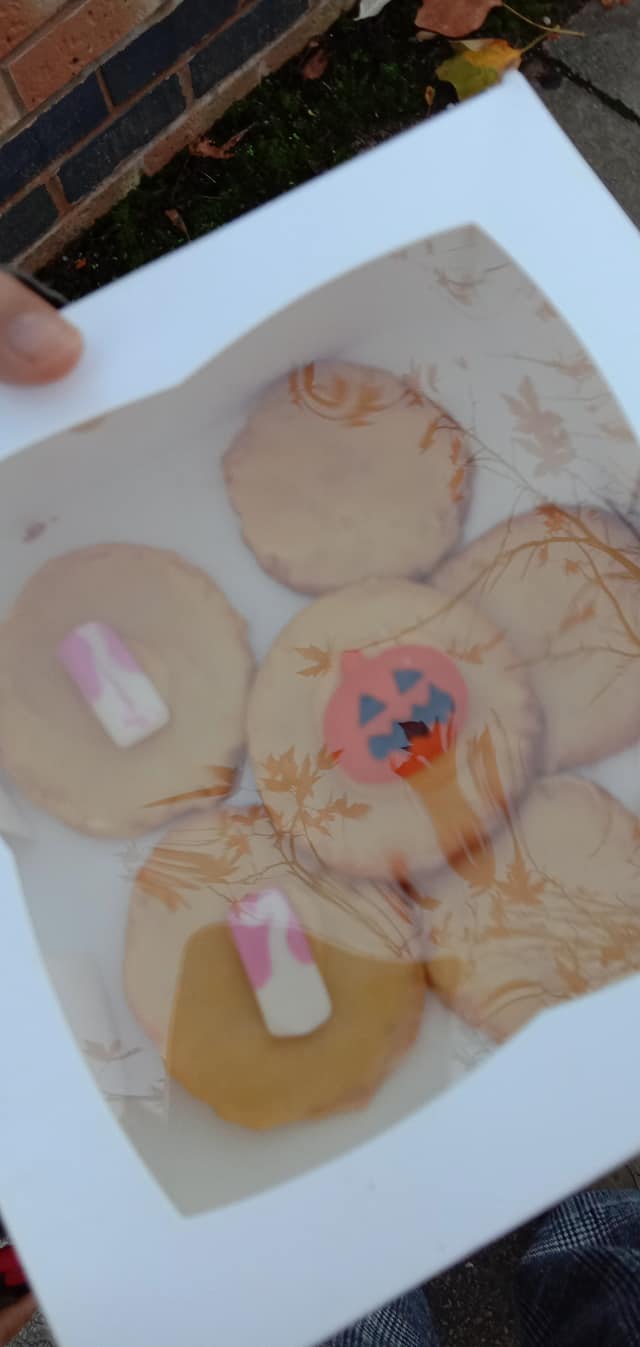 ­
Special thanks to all the participants who sent us pictures from India, Bangladesh and the UK.