Response to COVID-19 in Odisha, India through 'Meals on Wheels' Initiative

This page contains the Description, Testimonies, Pictures and Communications Brief for this initiative.
---
Description
On the 2nd of May 2021, we launched an appeal to raise funds to respond to the second surge of COVID-19 in India, through a novel initiative called 'Meals On Wheels'. The objective of this targeted initiative is to reduce avoidable deaths from nutritional crisis and starvation amongst the tribal community of Kandamahal district in Odisha who have been the hardest hit by the impact of economic lockdown.
We are pleased to inform you that we were able to raise £1,255 through the GoFund Platform in the UK, and INR19,100 in India.
With the help of this fund, the host of ADN Hub India, Orissa State Volunteers Social Workers Association (OSVSWA) distributed 821 food parcels across 18 villages of Kandamahal district from the 2nd to the 5th of July 2021. Please find a few testimonies of the recipients and some of the pictures of this initiative below.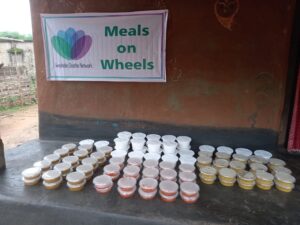 Due to COVID-19 protection measures, the second phase of food distribution was delayed. We are however pleased to announce that the second phase of the Meals on Wheels project has been completed. During the second phase of distribution, 298 packets of food were distributed on 9 and 10 July 2022 in the district of Nayagarh. The villages included Baliberena, Chadeyapalli, Uthanisahi, Pathargadia, Harijan Sahi, Dudura, Kujamendhi and Beberi.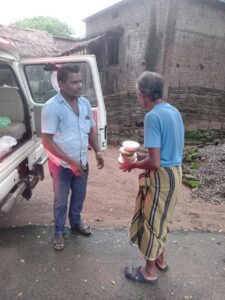 Over the first and second phases, a total of 1,119 packets/ meals were distributed to reduce avoidable deaths from nutritional crisis and starvation amongst the socio-economically vulnerable groups of population in Odisha. The ADN team are grateful for the support and donations for this project.
The ADN team is grateful to all the donors.
---
Testimonies
A few testimonies of the recipients have kindly been provided.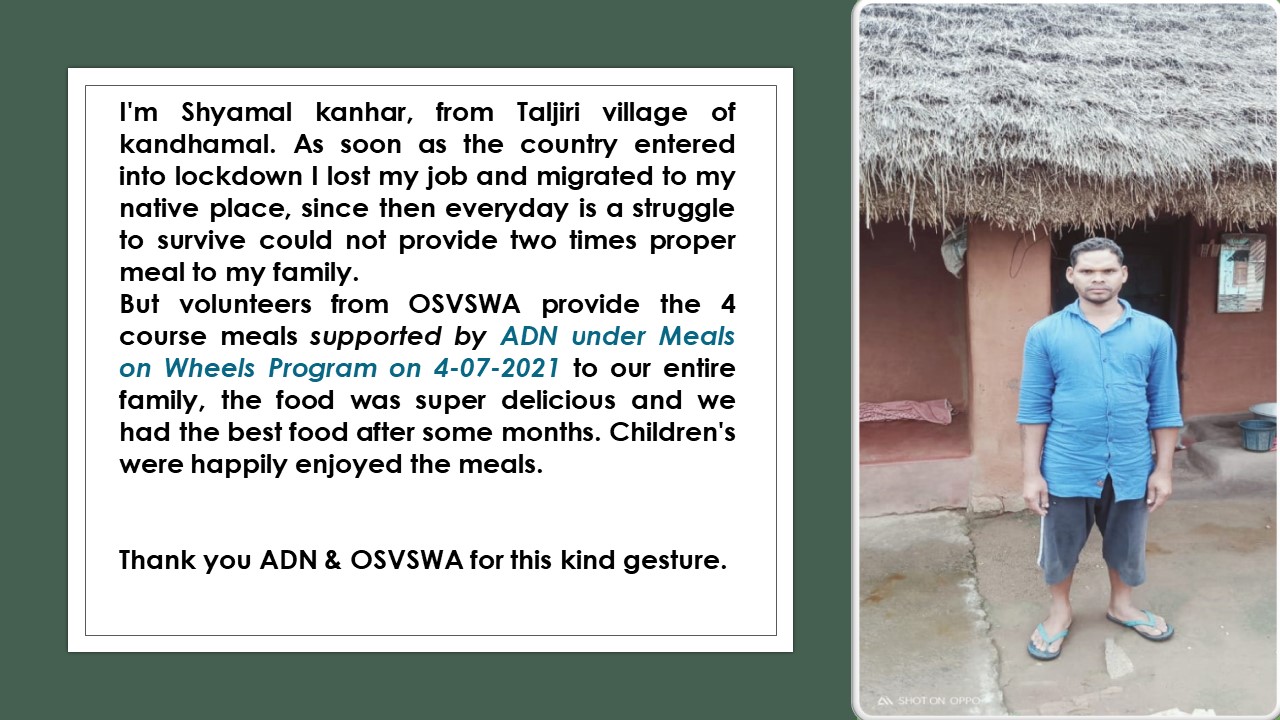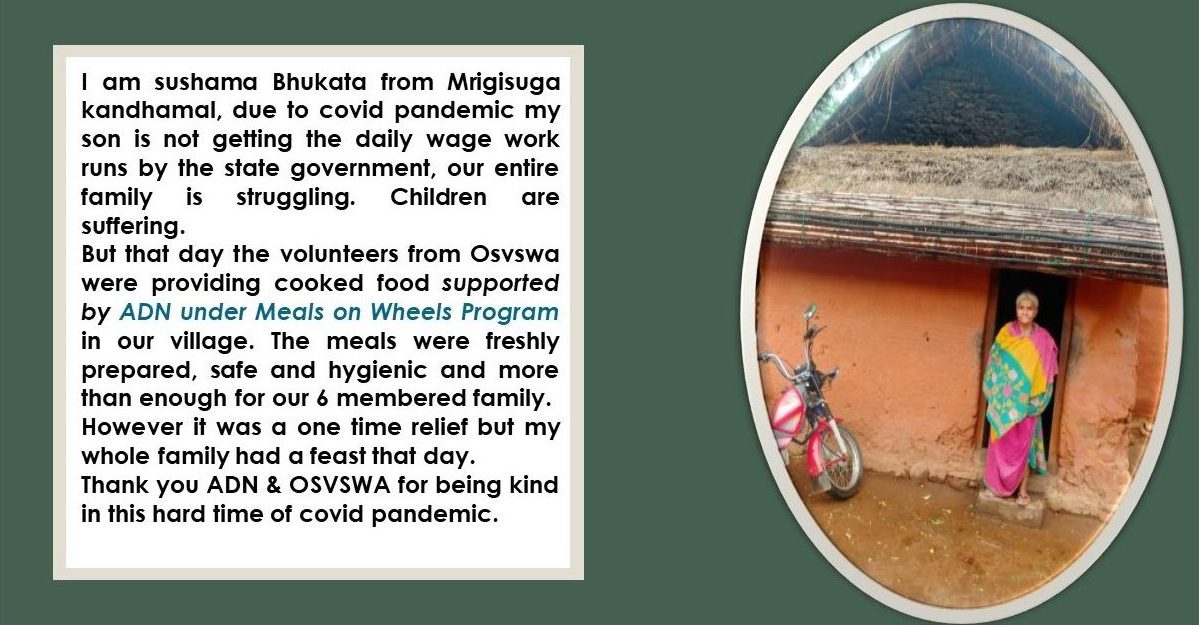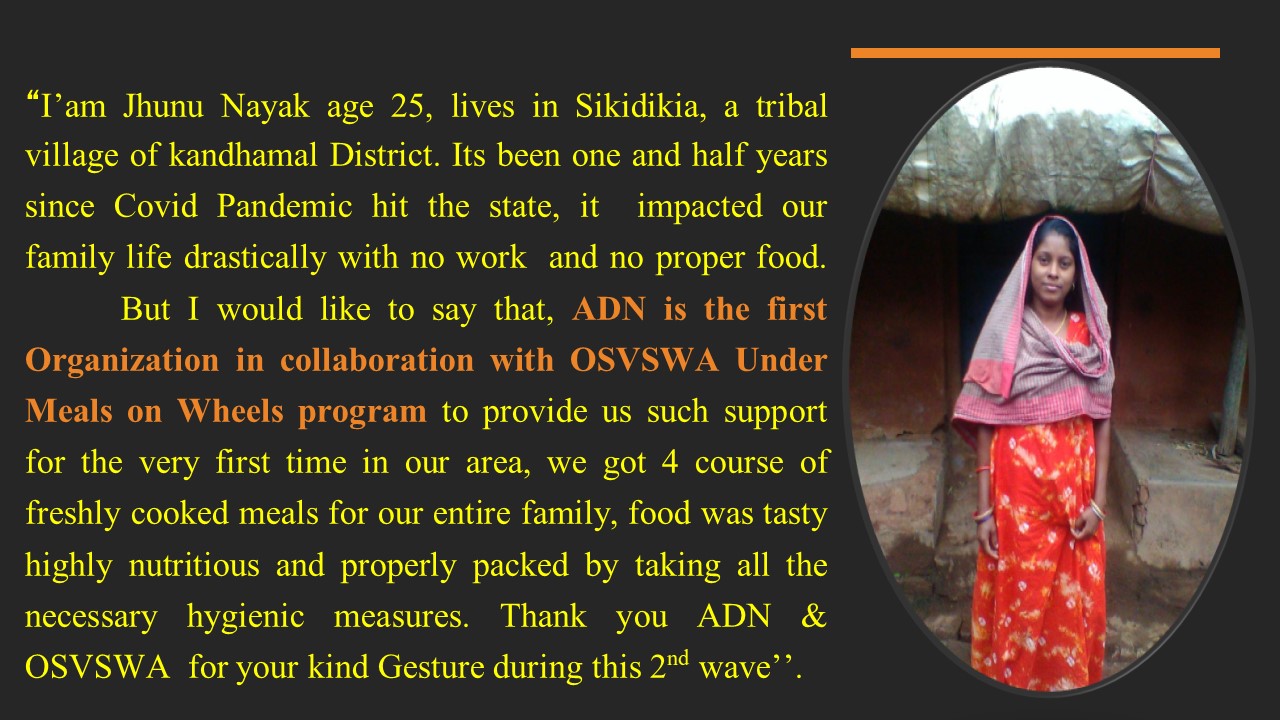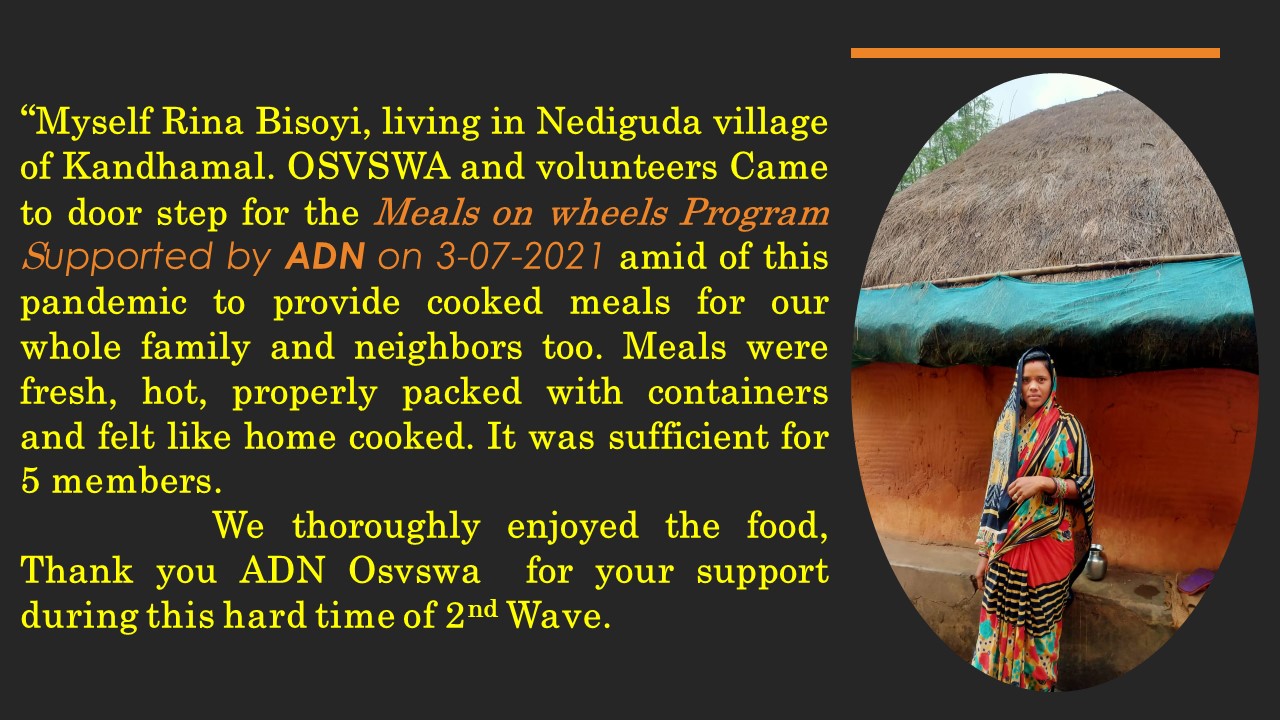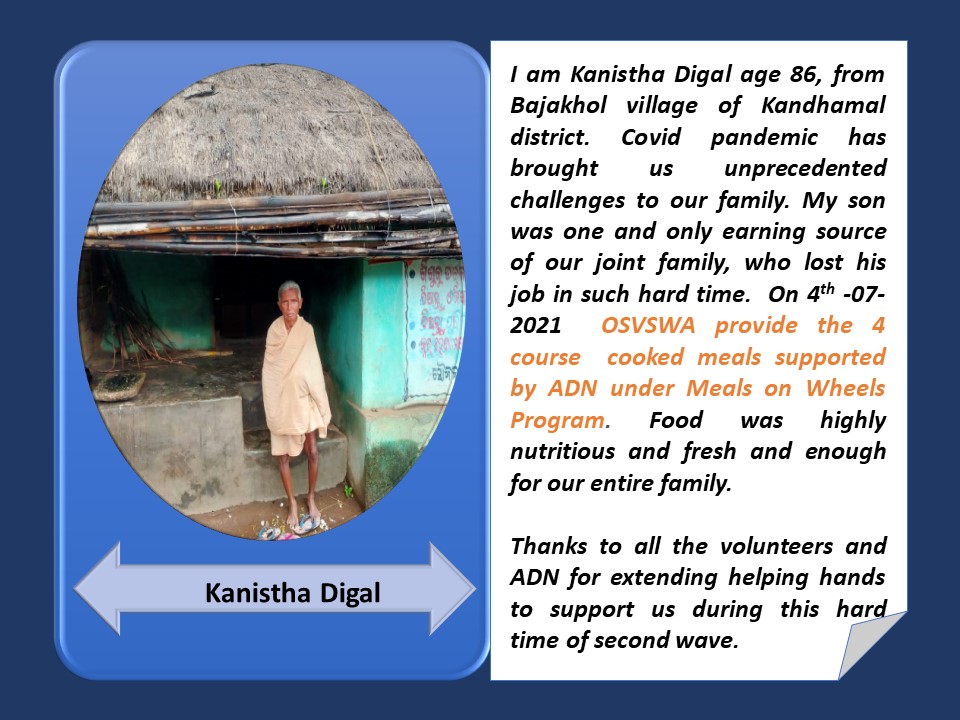 ---
Gallery of Pictures
---
Communications Brief
Please click here to read the full communications brief.