Virtual Session on Avoidable Deaths: Anticipatory Framework to Reduce Disaster Deaths
The global webinar on 'Avoidable Deaths: Anticipatory Framework to Reduce Disaster Deaths', was organised by the Avoidable Deaths Network at the UNOCHA HNPW on 4th May 2022 at 13:00 – 14:30 BST.
This global webinar shared knowledge on the Avoidable Deaths Framework as a meaningful tool for anticipatory action to reduce disaster deaths.
Speakers shared their knowledge and experience, discussing tried and tested, impactful 'measures and interventions that can avoid disaster deaths, locally and globally'.
The session was chaired by Dr. Hideyuki Shiroshita (Kansai University and the Avoidable Deaths Network). Presentations were given by Dr. Nibedita Ray-Bennett (University of Leicester and the Avoidable Deaths Network), Mr. Sheikh Khairul Rahaman (German Red Cross), Dr. Ambika Prasad Nanda (Tata Steel) and Dr. Albrecht Beck (Prepared International). Concluding remarks were given by Professor Norio Okada (Kyoto University).
If you have any questions or comments you would like shared with a speaker, please email contact@avoidable-deaths.net.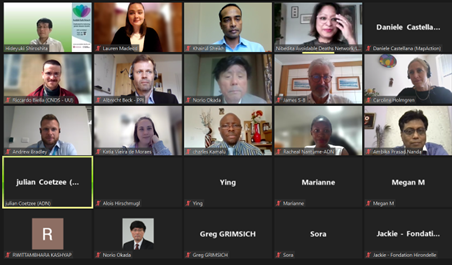 The photo above shows our Chair, Speakers and some of the sessions participants. To watch the full session, click on the YouTube link below:
---
Feedback
Thank you to everyone who attended. We received lots of great feedback, including:
'Thank you for a very interesting session'
'Many thanks to all the speakers, I really enjoyed it'
'Thank you for the presentation, it was very interesting'.
---
Poll Results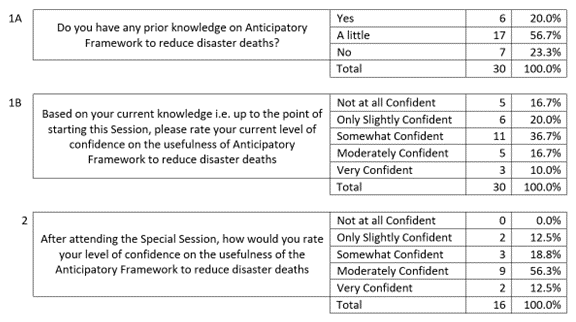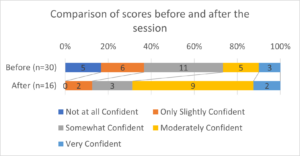 ---
Chairs' and Speakers' Biographies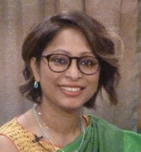 Dr. Nibedita Ray-Bennett
An Associate Professor in Risk Management, Programme Director, External Examiner and Fellow of the Higher Education Academy. Nibedita joined the University of Leicester in 2012. Before joining Leicester, she had worked at Warwick, Northumbria and Cranfield Universities. Nibedita is a sociologist specialising in disaster risk reduction (DRR) and international development. Her research interests include: caste, class and gender in multiple disasters, micro-finance, health security for disaster resilience, securitisation for disaster risk management, reproductive health in disasters, and theory of justice in disaster risk reduction to avoid deaths. Nibedita is the author of Caste, Class and Gender in Multiple Disasters (2009, VDM Verlag) and Avoidable Deaths (2017, Springer Nature). Nibedita believes that by developing the capacities of actors, organisations and of general public, we can avoid disaster deaths. For more information, please click here.
An Associate Professor at Graduate School and Faculty of Societal Safety Sciences, Kansai University in Japan. He is also an affiliate member of the Disaster and Development Network (DDN) at Northumbria University, UK. His research interests are in the areas of disaster education, risk communication and Science, Technology and Society (STS). To overcome the conventional disaster education, which involves one-way knowledge transmission from experts on disaster risk reduction (DRR) to non-experts, the definition of disaster education is revisited from both DRR and pedagogical perspectives. He has also been served as an advisor of disaster education to several governmental committees. Currently, he is the chairperson of Osaka Prefectural committee for promoting safety and disaster education.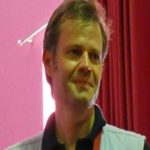 Dr. Albrecht Beck
Director of Prepared International, an expert consultancy founded by UN and World Bank experts during the Nepal Earthquake to help communities facing the emergencies of today. Dr. Beck is a member of the United Nations Disaster Assessment and Coordination (UNDAC), civil expert for Population Movements and Mass Evacuations for NATO, and a board member of the World Humanitarian Forum and the Crisis Response Journal. Dr. Beck had previously served at the United Nations and International Organization for Migration (IOM) in the fields of emergency preparedness and response, and have been deployed to numerous mass disaster events.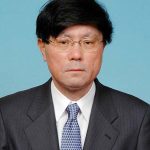 Professor Norio Okada
Professor Norio Okada is an Emiratus Professor at Kyoto University. He is also Advisor to Kwansei Gakuin University, Visiting Professor at Kumamoto University and Senior Fellow at the Institute for Advanced Sustainability Studies (IASS) in Potsdam, Germany. Since 2010 Professor Okada has been the President for "The International Society for Integrated Disaster Risk Management (IDRiM Society)". Professor Okada is currently attempting to extend the scope of integrated disaster risk management, by taking governance, systemic risks, sustainable management, and climate change into account. For more details, please click here.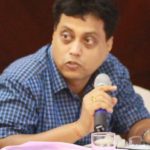 Dr. Ambika Prasad Nanda
Dr. Ambika Prasad Nanda is a post graduate in Analytical and Applied Economics and has done his doctoral studies from J.N.U, New Delhi. Dr. Nanda is presently working as the head of Corporate Social Responsibility of Tata Steel in Odisha. He has worked with many international NGOs on the issues of education, land rights, sustainable livelihoods, and climate change and disaster management to facilitate creation of people's institutions through participatory public discourse. He has also been a Member of the State Planning Board, Government of Odisha and facilitated democratic space for the civil society organizations to share evidences from the field to influence policy work. He has also been the head of UNDP programmes in the states of Odisha and Jharkhand and has initiated many research based policy works.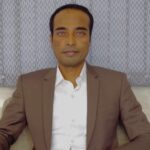 Mr. Sheikh Khairul Rahaman
A seasoned humanitarian actor with around 14 years of professional experience. Khairul has a long track record of working in climate change adaptation, resilience building, multi-sector humanitarian response and Forecast-based Financing programs in India, Nepal, Bangladesh, Myanmar, Sri Lanka, and Thailand. He is experienced in working with government and other stakeholders and designing humanitarian policy frameworks at the national and state level. Currently, he is working on anticipatory action aimed at anticipating the disaster and supporting the community with early action to reduce the loss of lives and livelihoods of the vulnerable population.