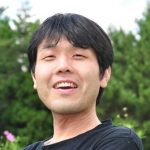 ADN President: Dr. Hideyuki Shiroshita (he/him)
Based: Japan
As the Founding President of the ADN, Hideyuki works closely with Nibedita for the development of ADN's strategy and plans and in the delivery of the public engagement activities, manages the poll surveys for knowledge exchange events, IT, conducts research analysis and leads the ADN's Junior Champion project in Japan.
Hideyuki is an Associate Professor at the Graduate School and Faculty of Societal Safety Sciences, Kansai University in Japan. He is an affiliate member of the Disaster and Development Network (DDN) at Northumbria University, UK. His research interests are in the areas of disaster education, risk communication and Science, Technology and Society (STS). To overcome the conventional disaster education, which involves one-way knowledge transmission from experts on disaster risk reduction (DRR) to non-experts, the definition of disaster education is revisited from both DRR and pedagogical perspectives. He has also served as an advisor of disaster education to several governmental committees. Currently, he is the chairperson of the Osaka Prefectural committee for promoting safety and disaster education.
Follow Hideyuki on LinkedIn and ResearchGate. For more information, please click here.