Update on the United Nations Office on Disaster Risk Reduction's (UNDRR) Effort to Reduce Deaths: Excerpts from the Biennial Report on the Programme of Action for the Implementation of the Sendai Framework for Disaster Risk Reduction 2015-2030 in Africa
By: Antara Ragini Dev Sarmah and Nibedita S. Ray-Bennett
In 2015, the United Nations 'Sendai Framework for Disaster Risk Reduction' adopted seven global targets. The first two targets are:
"(A) Substantially reduce global disaster mortality by 2030, aiming to lower average per 100,000 global mortality rate in the decade 2020-2030 compared to the period 2005-2015;
(B) Substantially reduce the number of affected people globally by 2030, aiming to lower the average global figure per 100,000 in the decade 2020-2030 compared to the period 2005-2015."
This article summarises the African Union's efforts and activities towards achieving global targets A and B.
In January 2017, the 28th Extraordinary Summit was held in Addis Ababa, Ethiopia, where the African Union's Heads of State and Government adopted the Programme of Action (PoA) for the Implementation of the Sendai Framework for Disaster Risk Reduction (SFDRR) 2015-2030 in Africa. Apart from the seven global targets adopted under the SFDRR, the PoA calls for the measurement of an additional five targets unique to Africa. Each of Targets are measured through (African Union, 2020)
Substantially increase the number of countries with DRR in their educational systems at all levels, as both stand-alone curriculum and integrated into different curricula;
Increase integration of DRR in regional and national sustainable development, and climate change adaptation frameworks, mechanisms and processes;
Substantially expand the scope and increase the number of sources for domestic financing in DRR;
Increase the number of countries with, and periodically testing, risk-informed preparedness plans, and, response, and post-disaster recovery and reconstruction mechanisms; and
Substantially increase the number of regional networks or partnerships for knowledge management and capacity development, including specialized regional centres and networks.
Global target A: the African Union Member States, 55 in total, reported an increase of 30.87% in disaster mortality in 2017-18 as compared to 2015-16. These fatalities can be attributed to the Ebola outbreak in West Africa, the mud- and landslides in Sierra Leone in 2017 as well as the floods which resulted from a strong El Niño in the southern and eastern regions. Africa saw an uneven rise in mortality in this period. The North Africa, Southern Africa Development Community (SADC) and Economic Community of West African States (ECOWAS) regions all showed an increase in mortalities, while the Intergovernmental Authority on Development (IGAD)/ East Africa Community (EAC) and Economic Community of Central African States (ECCAS) regions showed a decrease in the same.
Most disaster mortalities in 2015-2016 fell within the category of anthropogenic hazards; mainly caused by transportation and industrial disasters. Biological and hydro-meteorological disasters caused the most deaths in the natural hazard category. Further, the Ebola Virus Disease (EVD) led to an increase in disaster deaths, specifically in the ECOWAS region, where mortalities caused by floods are also a major cause for concern.
Global target B: the African Union Member States reported a 37.61% decrease in affected populations during 2017-2018. This is not uniform across Member States: while IGAD/EAC (-95%) and SADC (-66%) recorded a decrease in affected populations, ECCAS (+57%), ECOWAS (+35%), North Africa (88%) have reported an increase in the same.
Large populations were affected by a strong El Niño in the southern and eastern regions in 2015-2016, as well as the droughts and floods in South and East Africa in the same year. Droughts affect the largest population, followed by floods. The frequency of storms and extreme temperatures also increased in 2017-18. Drought-affected Mauritania recorded the highest number of affected people (over 4.2 million), followed by Morocco (1.7 million) which was affected by extreme temperatures. These cases saw the number of affected people rise by almost 9 times in 2017-2018 as compared to 2015-2016.
The report warns, however that reporting on the SFDRR since 2015 has been very low for African states, even though there has been a slight increase in the number of Member States reporting on the various Sendai Framework Targets using the SFDRR Monitoring (SFM) tool. There are institutional weaknesses in data management, especially within national DRR structures, and inadequate technical expertise in DRR. Although the data collected so far is inadequate to reach any conclusions that may be applicable across the continent, progress in achieving the Targets is noticeable. According to the findings, Africa is making progress in the implementation of the SFDRR and the PoA. However, "the continent is not making in-roads into curbing the human, environmental and economic losses caused by disasters" (African Union, 2020, p.5). Further, progress varies across regions and a strong correlation is observed between the progress reported by a Member State and its risk profile, determined in this Report by the Index for Risk Management (INFORM). INFORM is a composite indicator identifying countries at risk of humanitarian crises and disasters that are capable of overwhelming national response capacity. It categorises 'risk' into 5 classes [very low, low, medium, high and very high]; 3 dimensions [(i) hazard and exposure; (ii) vulnerability and (iii) lack of coping capacity] and 6 sub-categories [ (i) natural, (ii) human, (iii) socio-economic, (iv) vulnerable groups, (v) institutional and (vi) infrastructure].
Although no specific recommendations were made for SFDRR's global targets A and B, the Report makes 18 recommendations as a way forward. These include regular reporting on the SFDRR by Member States utilising the SFM; recording of disaster events and losses through disaster databases; improving the coordination role played by the Regional Economic Communities (RECs) in the recording and reporting of data; timely and comprehensive reporting on a biennial basis by Member States as well as the close coordination between UNDRR and the African Union Commission (AUC) to coordinate data collection and sharing.
References
African Union (2020) Bi-ennial Report on the Programme of Action for the Implementation of the Sendai Framework for Disaster Risk Reduction 2015-2030 in Africa: 2015-2018. Available at: https://au.int/sites/default/files/documents/38982-doc-1st_africas_biennial_report_on_disaster_risk_reduction_full_report_english.pdf (Downloaded on: 27 August 2020)
Author's Bios:

Dr Nibedita S. Ray-Bennett is an Associate Professor in Risk Management, Programme Director, External Examiner and Fellow of the Higher Education Academy. Nibedita is a sociologist specialising in disaster risk reduction (DRR) and international development. Her research explores: i) understanding the complex nature of disaster and vulnerability in organisations and communities for effective disaster risk management and sustainability; ii) developing the capacity of actors and organisations for effective disaster risk governance, and iii) reducing disaster mortality and morbidity for human development. Dr Ray-Bennett is the author of Caste, Class and Gender in Multiple Disasters (2009, VDM Verlag) and Avoidable Deaths (2017, Springer Nature). Dr Ray-Bennett is the Founder and President of ADN and she believes that by developing the capacities of actors, organisations and of the general public – among other things, we can avoid disaster deaths.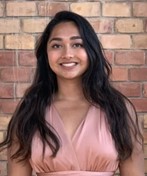 Ms Antara Ragini Dev Sarmah has a BA degree in History (Honours) from Ramjas College, University of Delhi and a MSc degree in Public Policy and Management from Corvinus University of Budapest. Currently, Ms Sarmah is the coordinator for the project 'Avoidable Deaths from the Effect of COVID-19 and Lockdown in India'. Previously, she has worked as a consultant with the International Centre for Research on Women, UNICEF and UNDP. Having worked with international organisations, Ms Sarmah's research interests intersect with human rights, social inclusion, and sustainable development.