Meet the Team
The ADN is led by the founding Presidents, Regional Coordinators and Advisory Board. They are supported by an Operations Manager, Administrator, Media and Communications Manager and interns. The ADN's team is truly global. The Presidents are based in the UK and Japan. The Regional Coordinators are based in Asia, Africa, Australasia, Caribbean, Europe, Indian Ocean Islands, Middle East, North America and South America. They play a crucial role in bringing local stories and perspectives to ADN's global community.
Find out more about joining the ADN, either as a affiliate, partner or regional coordinator.
---
Presidents: The ADN is directed by the founding members: Dr. Nibedita S. Ray-Bennett and Dr. Hideyuki Shiroshita.
Dr. Nibedita S. Ray-Bennett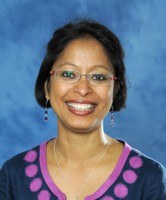 An Associate Professor in Risk Management, Programme Director, External Examiner and Fellow of the Higher Education Academy. Nibedita joined the University of Leicester in 2012. Before joining Leicester, she had worked at Warwick, Northumbria and Cranfield Universities. Nibedita is a sociologist specialising in disaster risk reduction (DRR) and international development. Her research interests include: caste, class and gender in multiple disasters, micro-finance, health security for disaster resilience, securitisation for disaster risk management, reproductive health in disasters, and theory of justice in disaster risk reduction to avoid deaths. Nibedita is the author of Caste, Class and Gender in Multiple Disasters (2009, VDM Verlag) and Avoidable Deaths (2017, Springer Nature). Nibedita believes that by developing the capacities of actors, organisations and of general public, we can avoid disaster deaths.
---
Dr. Hideyuki Shiroshita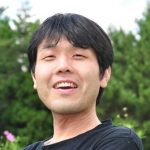 An Associate Professor at Graduate School and Faculty of Societal Safety Sciences, Kansai University in Japan. He is also an affiliate member of the Disaster and Development Network (DDN) at Northumbria University, UK. His research
interests are in the areas of disaster education, risk communication and Science, Technology and Society (STS). To overcome the conventional disaster education, which involves one-way knowledge transmission from experts on disaster risk reduction (DRR) to non-experts, the definition of disaster education is revisited from both DRR and pedagogical perspectives. He has also been served as an advisor of disaster education to several governmental committees. Currently, he is the chairperson of Osaka Prefectural committee for promoting safety and disaster education.
---
Operations Manager:
Mrs. Denise Corsel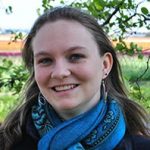 A Researcher in the School of Business, University of Leicester, UK. As a dedicated and enthusiastic researcher, Denise Corsel is currently studying part-time for a PhD in Management at the University of Leicester's School of Business, while working on numerous research projects. In the past, she served as an Associate Tutor at Leicester's Civil Safety and Security Unit. She has previously been awarded a Distinction for a MSc degree in Risk, Crisis and Disaster Management and gained a Private Pilot License. Denise's ambition is to work closely with people to improve communities' lives all around the world, especially in relation to the hazards that are increasingly imposing themselves onto humanity.
---
Media and Communications Manager:
Mr. Matthew Merry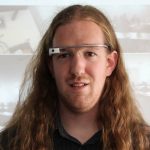 A Marketing Manager for a large motorcycle dealership in the South West of the UK. His interests revolve heavily around technology and the implementations of such in the wider world. While gaining his Masters Degree at NHTV Breda, Netherlands, Matthew studied the effects of digital communications in a physical space. Matthew's research in these effects came 3rd in the EDCOM competition. Additionally, whilst working in Cambodia for an NGO, he came to understand the global power of digital technology. Matthew is determined that not only is technology a threat in avoidable deaths, but also our biggest weapon.
---
Interns:
Ms. Aarju Basnet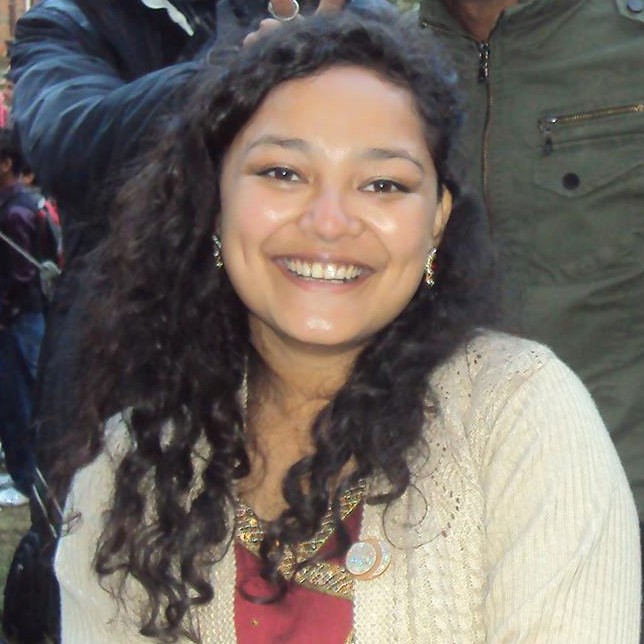 A current student studying a Masters degree in Construction Management at Deakin University, Australia.  Aarju completed her Bachelor's degree in Civil Engineering from the Institute of Engineering Pulchowk Campus (2016) with Disaster Risk Reduction as my elective. She worked for the National Society for Earthquake Technology (NSET) as a District Technical Coordinator in one of the earthquake affected districts in housing recovery and reconstruction program in Nepal (Jan 2017 – Aug 2018).
---
Mr. Peter McGowran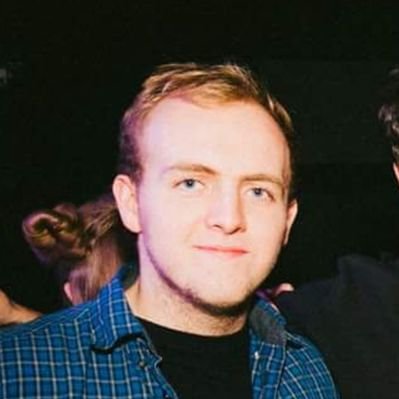 A PhD student in the Department of Geography at King's College London. Before starting the PhD, Peter completed Human Geography (BA Hons) and MSc Disaster Management and Sustainable Development degrees at Northumbria University. At Northumbria, he also worked on developing the Northumbria-based Disaster and Development Society, which was focussed on raising awareness of disaster and development related issues in the North-East of England and beyond. His current research is focussed on landslides and Disaster Risk Management in the Darjeeling Himalayas, India. His PhD title is – Assemblage Theory and Disaster Risk Management: Politics and landslides in Kalimpong, India. Peter's ambition is to advocate for equitable management of disaster risk as part of sustainable development planning.
---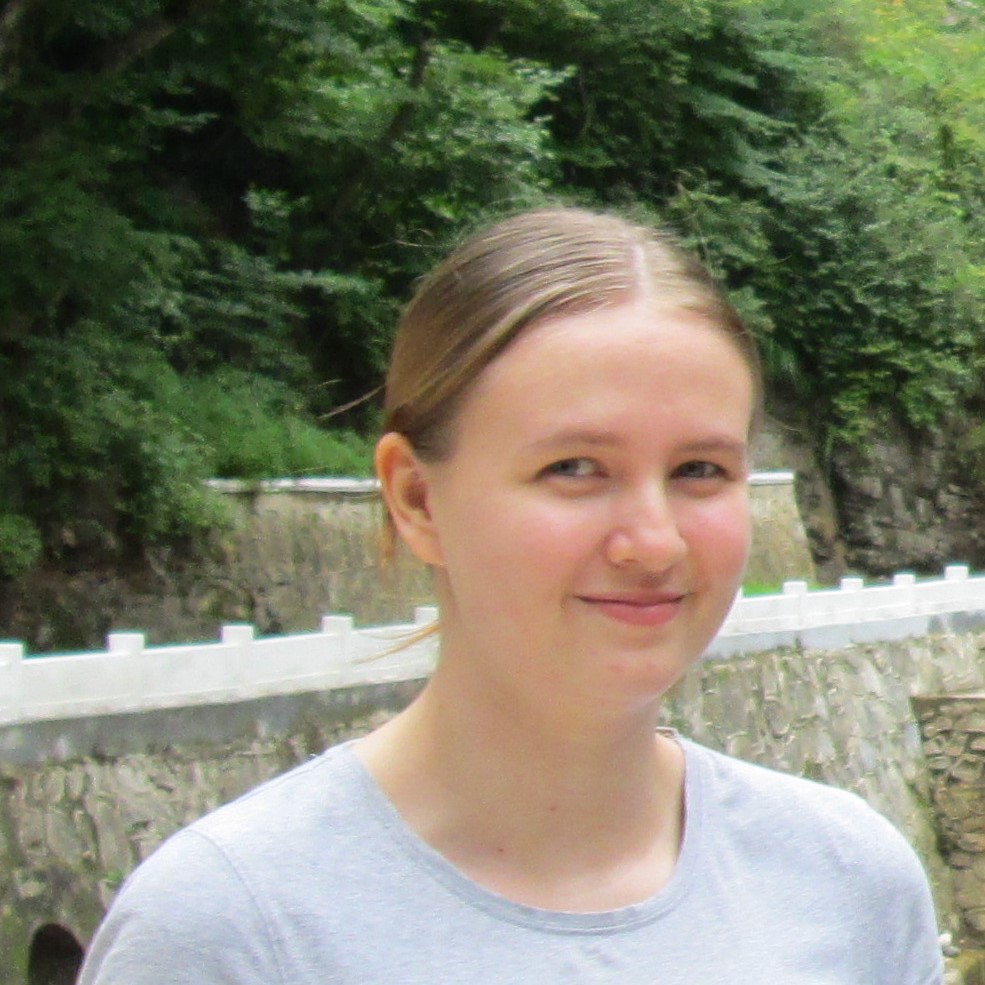 Ms. Joyce Corsel
A dedicated student completing her final year of a BSc in Applied Psychology at the University of Brighton. Currently, Joyce is also volunteering at Age UK Brighton & Hove. Prior to this, she studied several relevant Computer Science modules at the University of Sussex and the International Baccalaureate (IB) at the Overseas School of Colombo, Sri Lanka. As part of the IB, she wrote her extended essay on Child Participation in Disaster Risk Reduction in Sri Lanka.  She finds it fascinating to learn and research about the numerous matters that affect people's outlooks and behaviours throughout life.
---
Advisory Board Members:
Professor Heiko Balzter

A Professor of Physical Geography and Director of the Centre for Landscape and Climate Research at the University of Leicester. He is also a Co-Investigator in the NERC National Centre for Earth Observation. He received the degree of Dipl. Ing. agr. (equivalent to MSc) from Justus-Liebig-University, Giessen, Germany, in 1994 and the Dr. agr. (PhD) from the same University in 1998. He holds the Royal Society Wolfson Research Merit Award (2011) and the Royal Geographical Society's Cuthbert Peek Award 'for advancing geographical knowledge of human impact through earth observation' (2015).
---
Professor Daniel Ladley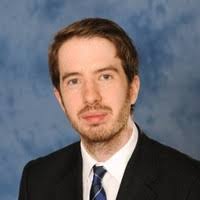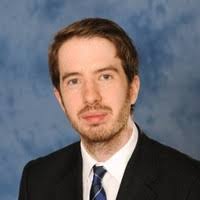 A Professor of Finance in the Division of Finance at the School of Business, University of Leicester and Director of the Leicester Finance Research and Industry Group. He is also Associate Dean for Learning and Teaching within the School of Business. His research interests include: market-microstructure; banking, systemic risk and financial stability; behavioural finance; reward and payment systems; and computational and numerical techniques.
---
Professor Peter Jackson
A Professor of Economics and Strategies in the School of Business at the University of Leicester. He mentors senior academics and a number of PhD Candidates. He was the Acting Head of the College of Social Science, the Head of the Economics Department and Pro-Vice Chancellor at the University of Leicester. He was also the Director of Enterprise for the College of Social Science and a professor of Economics and Strategy in the School of Management. He has written and published books on public sector economics and fiscal policy and numerous articles on Management and Business.
---
Professor Norio Okada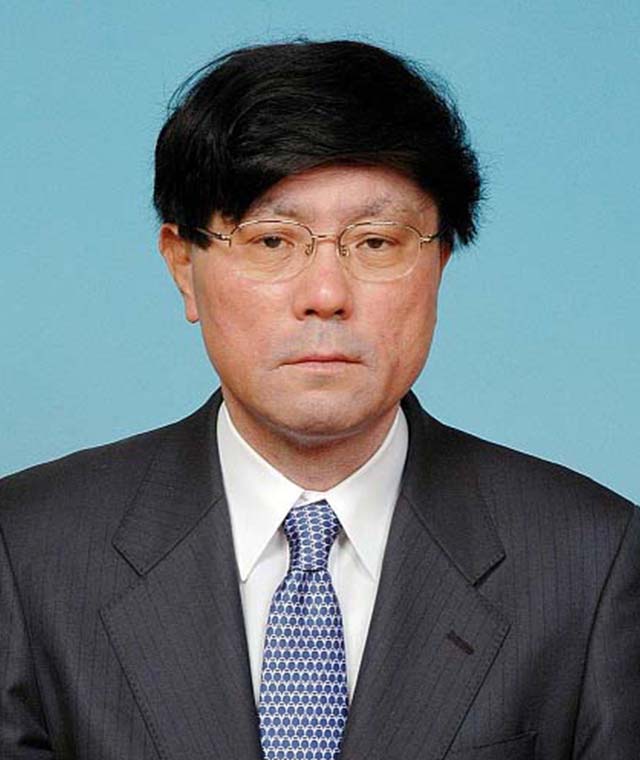 An Emiratus Professor at Kyoto University. He is also Advisor to Kwansei Gakuin University, Visiting Professor at Kumamoto University and Senior Fellow at the Institute for Advanced Sustainability Studies (IASS) in Potsdam, Germany. Since 2010 Professor Okada has been the President for "The International Society for Integrated Disaster Risk Management (IDRiM Society)". From 2009 to 2012 Professor Okada was the Director for the world renowned 'Disaster Prevention Research Institute (DPRI)' at Kyoto University in Japan. Professor Okada has long been engaged in scientific support for citizen-led participatory community management, especially in rural areas of Japan. During his time at the Disaster Prevention Research Institute (DPRI) he participated in several initiatives to explore a new cross-disciplinary research area called Integrated Disaster Risk Management (IDRiM). In the context of leading an extensive international research initiative to promote IDRiM, he has organised a series of international conferences and workshops in collaboration with IIASA. This research initiative resulted in the formation of the International Society for Integrated Disaster Risk Management (IDRiM Society). Professor Okada is currently attempting to extend the scope of integrated disaster risk management, by taking governance, systemic risks, sustainable management, and climate change into account.
---
Ms. Magda Stepanyan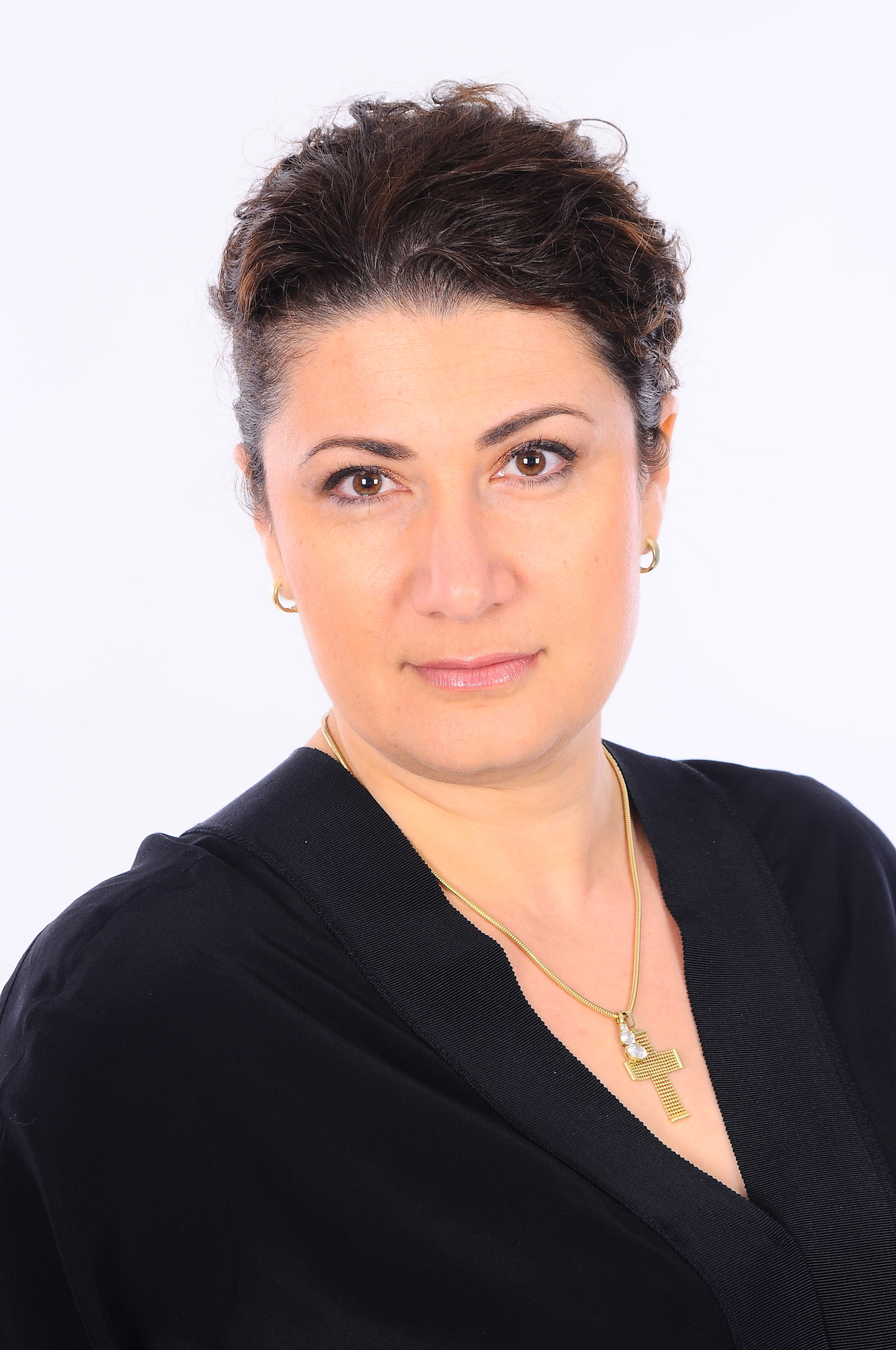 Founder & CEO of the Risk Society consultancy. She holds an MA in Sociology (Yerevan State University, Armenia), MSc in Public Administration (Leiden University, the Netherlands), and The International Certificate in Risk Management from The Institute of Risk Management (UK). Her main areas of expertise include disaster risk reduction, disaster and climate risk governance, civil protection, resilience programming, enterprise risk management (ERM), project/programme/portfolio risk management, national risk assessment, risk management of trust funds. She has over 20 years management and consultancy experience, working with organizations such as WB, EC, Red Cross, UN, OSF, IDB, NRC NORCAP, and others in Eastern and Western Europe, Western Balkans, South Asia, Central Asia, South Caucasus, South East Asia, Africa, Arab states, Caribbean region.
---
Ms. Aditi Ghosh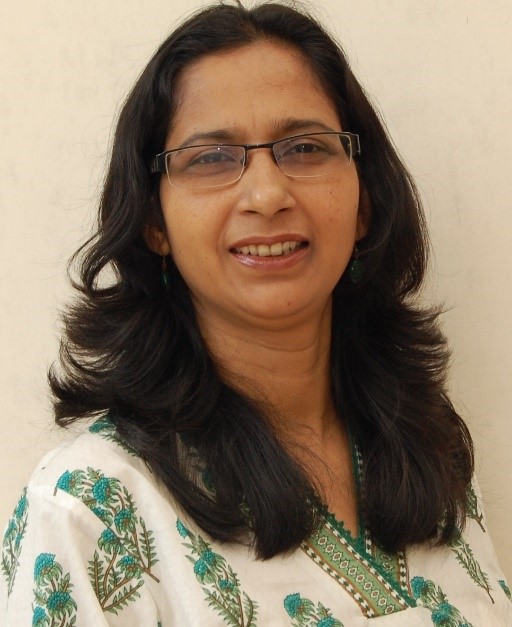 Deputy Humanitarian Director at IPPF Humanitarian Hub in Bangkok. With over 20 years of experience, Aditi has a wide variety of experience in leading and managing humanitarian programme. With a professional Environmental Management degree, she specialises in humanitarian response and risk reduction programming and led several humanitarian responses spanning over 3 continents and more than 25 countries. She has spent many years working in crises affected areas in managing humanitarian operations from forefront. She has held several leadership positions and has been instrumental in transforming organisations. An avid traveler and voracious reader, causes like gender justice, inclusive & right based humanitarian programming, are very close to her heart.
---
Mr. Mihir R. Bhatt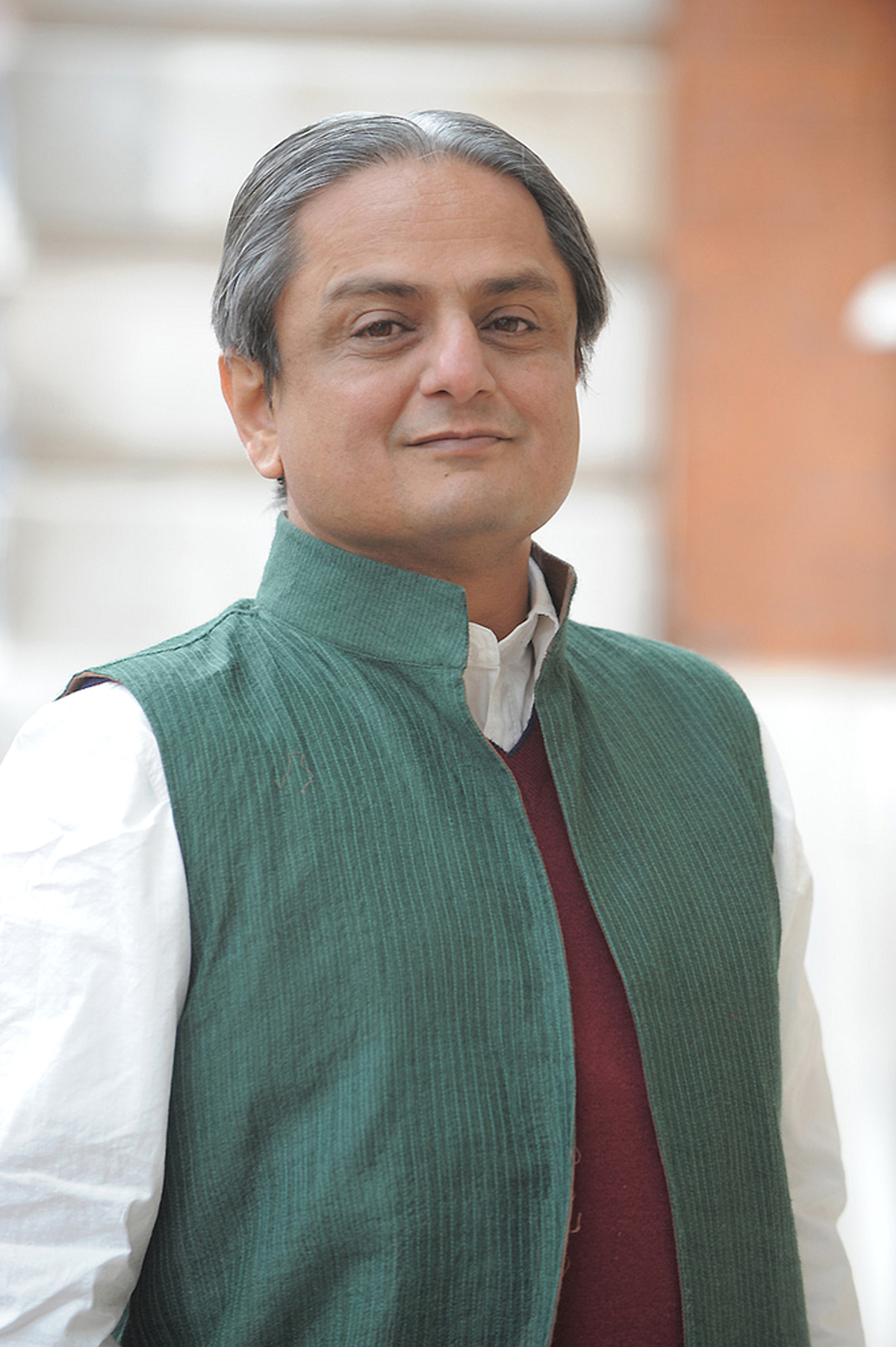 Director of the All India Disaster Mitigation Institute (AIDMI). He is leading thinking and action on disaster risk reduction since 1995 in India and South Asia through AIDMI. He has worked in 69 cities and 89 districts across 16 states of India and 8 countries of Asia. He received Russell E. Train Institutional Fellowship; Eisenhower Fellowship; and Ashoka International Fellowship. He is a Senior Fellow at FXB Center for Health and Human Rights, Harvard. He Chairs Duryog Nivaran Network and is on the Independent Panel of Accountability Now; Gender and DRR Working Group of IAP UNISDR; Trans-Boundary Early Warning System Collaboration in South Asia, and International Humanitarian Studies Association. He was lead co-authors of chapter 9 of the IPCC SREX Report and is regularly invited by international agencies to review regional disaster risk and climate uncertainty programmes.
---
Ms. Patience Finye Andrew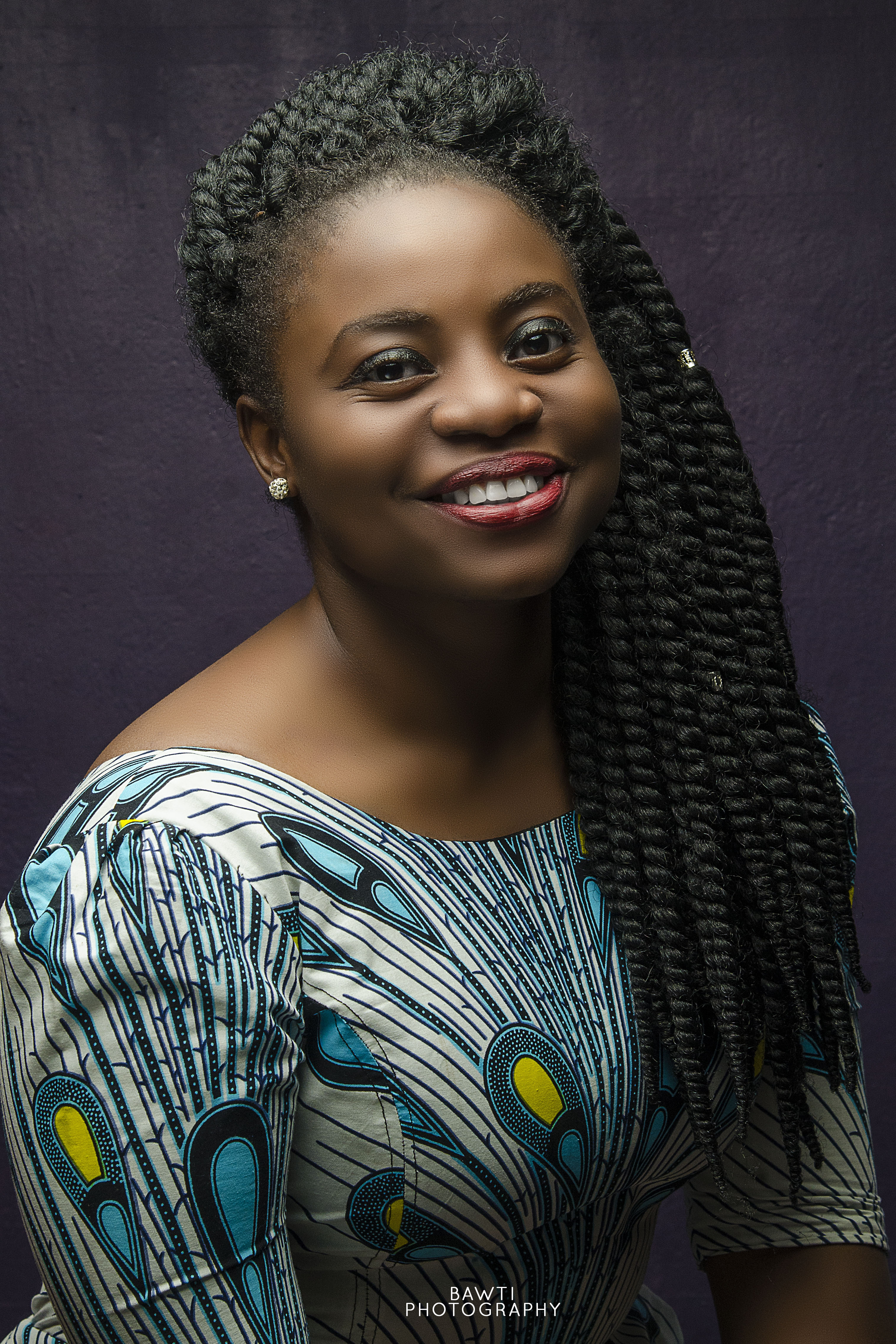 A leader in the nonprofit sector within the creative space in Africa. She is a historian, spoken word poet, and radio broadcaster, using her creative platforms in advocating for children's right to education and gender balance in humanitarian responses. Patience is currently serving as an Atlas Corps fellow at Center for Teen Empowerment, Boston Massachusetts U.S, as Boston Program Coordinator Fellow with a focus on direct youth work on community projects in Boston. She founded Custodians of African Literature (COAL), a nonprofit organization that promotes African Literature by providing expressive and creative platforms for writers and artists in various communities.
---
Dr. Ambika Prasad Nanda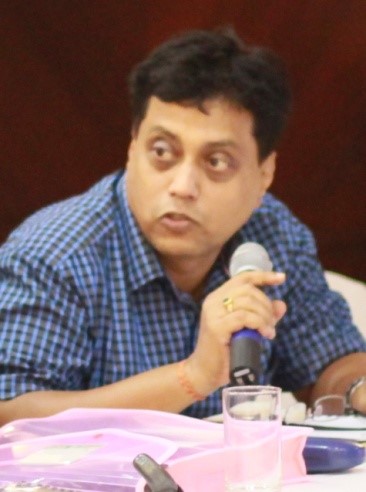 A post graduate in Analytical and Applied Economics and has done his doctoral studies from J.N.U, New Delhi. Dr. Nanda is presently working as the head of Corporate Social Responsibility of Tata Steel in Odisha. He has worked with many international NGOs on the issues of education, land rights, sustainable livelihoods, and climate change and disaster management to facilitate creation of people's institutions through participatory public discourse. He has also been a Member of the State Planning Board, Government of Odisha and facilitated democratic space for the civil society organizations to share evidences from the field to influence policy work. He has also been the head of UNDP programmes in the states of Odisha and Jharkhand and has initiated many research based policy works.
---
Ms. Cecilia Aipira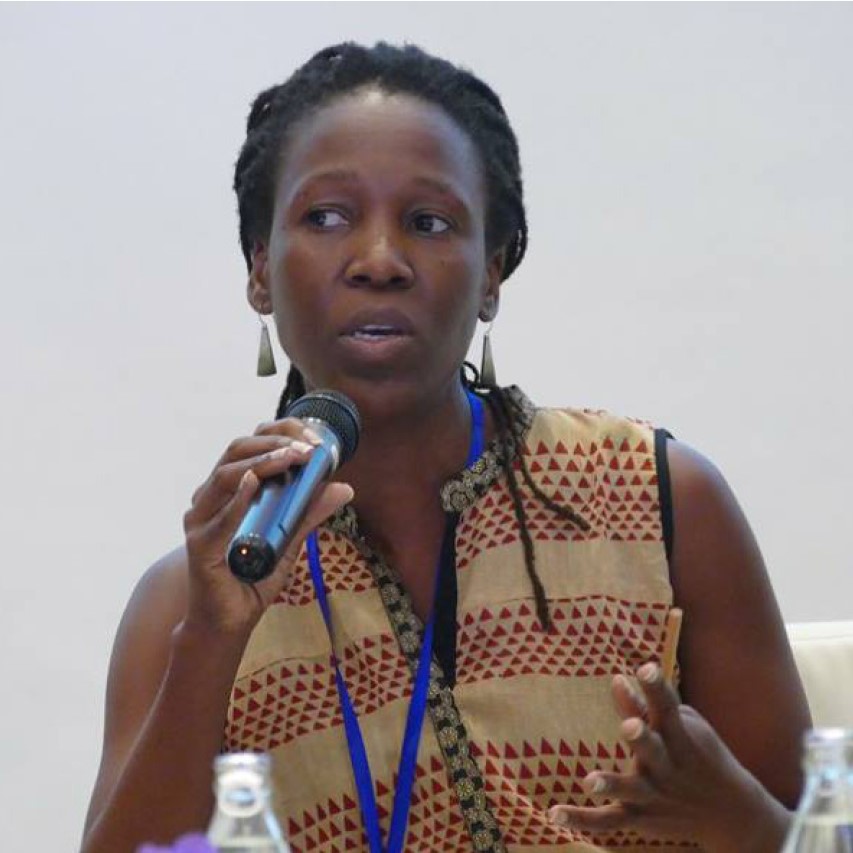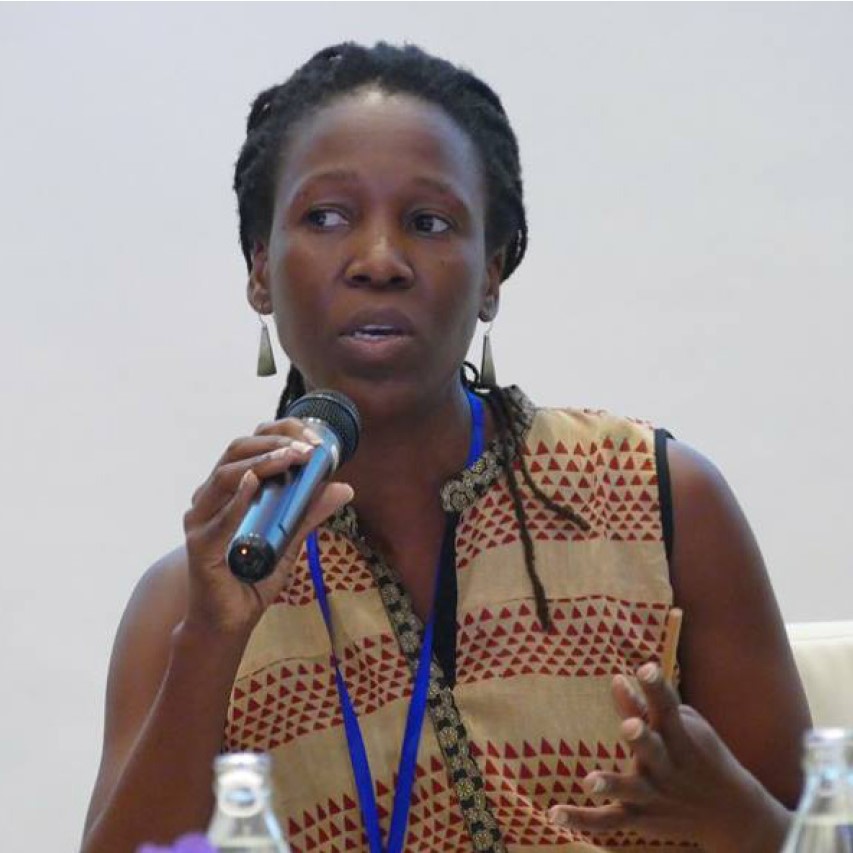 A Disaster Risk Reduction Regional Advisor for Africa based in UNDP Regional Service Centre in Addis Ababa. She brings international development experience from Africa, Asia, and the Pacific region. She has over 18 years' work experience of providing policy and programmatic support in the area of climate change, disaster risk reduction, renewable energy, gender equality and agricultural development. Ms. Aipira is also a global expert on post-disaster needs assessment (PDNAs) and has conducted and PDNA exercise in more than 20 countries across the globe. Ms. Aipira holds a Master's Degree on International Development and Management from Lund University.
---
Mr. Hamdou R. Wane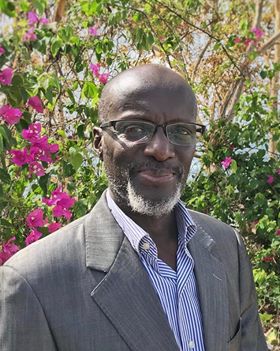 A retired senior economist from the Untied Nations Economic Commission for Africa (UNECA). Hamdou is the founder and managing director of Albida International LLC, which is based in Dakar. Hamdou holds advanced degrees in Economics, Development Analysis and Planning and Economic History from Grenoble University, France; Post-graduate and Training of trainers' diplomas in Environmental Economics, Climate Change, Disaster Management, and Environmental Management, delivered by Harvard University, Brown University, The World Bank Institute, the UN System Staff College.