Country Chapters are the local chapters of the global Avoidable Deaths Network (ADN); their purpose is to carry out local ADN-related activities. The Chapter brings together a number of actors to create a community representing different sectors, networks, and at-risk groups involved in reducing avoidable disaster deaths. The Chapter can be hosted by an organisation or a number of organisations, and must be led by an ADN Regional Coordinator, as the host organisations' point of contact.
As part of the ADN's Global Campaign International Awareness Day for Avoidable Deaths (IAD4AD), we aim to promote networking and research around avoidable deaths through the launch of Country Chapters. We aim to create 100 Country Chapters over ten years (2023-2033), with 50 by 2028. We will focus on lower-middle and low-income countries with the highest burden of disaster-related deaths.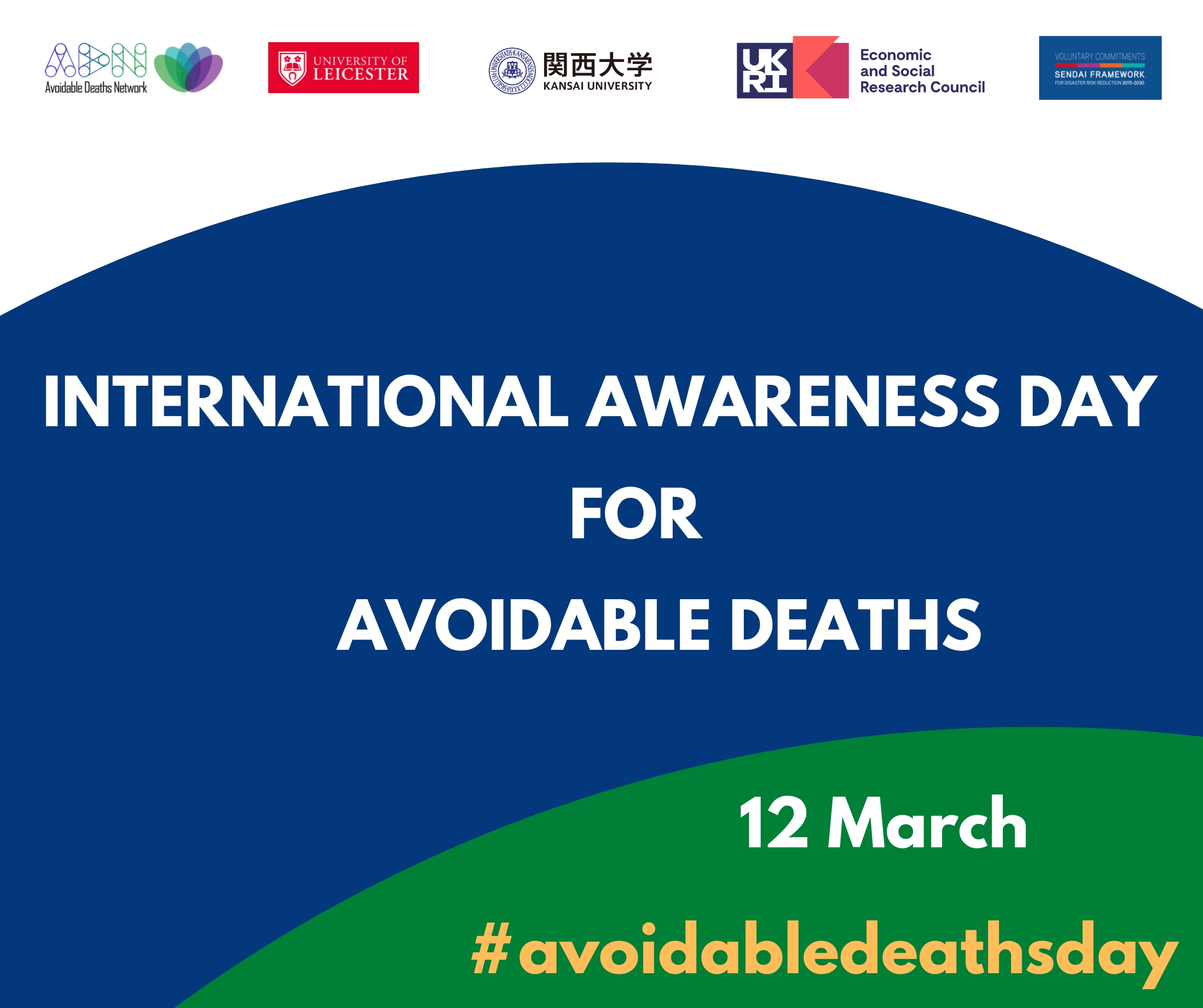 ---
CHAPTERS
So far, we have three country chapters in India, Bangladesh and Oman. Below are details of the chapter's inauguration and strategy.
India Chapter
Inauguration
On 11 September 2019, the ADN India Chapter was launched in Bhubaneswar, Odisha.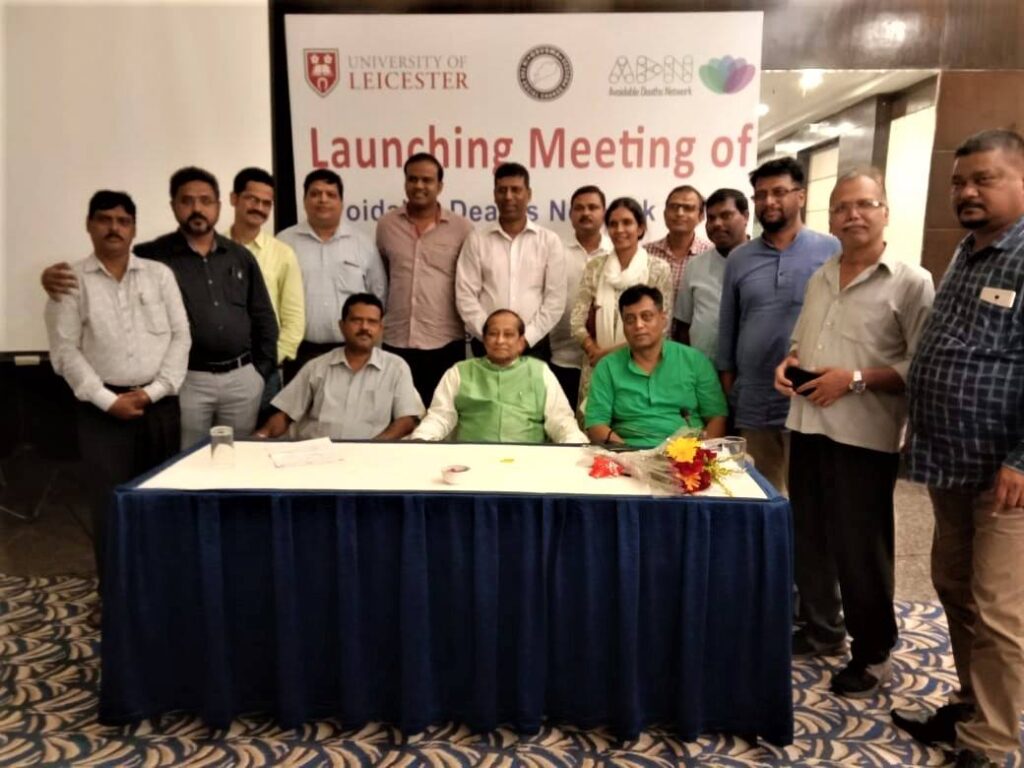 Strategy Document
---
Bangladesh Chapter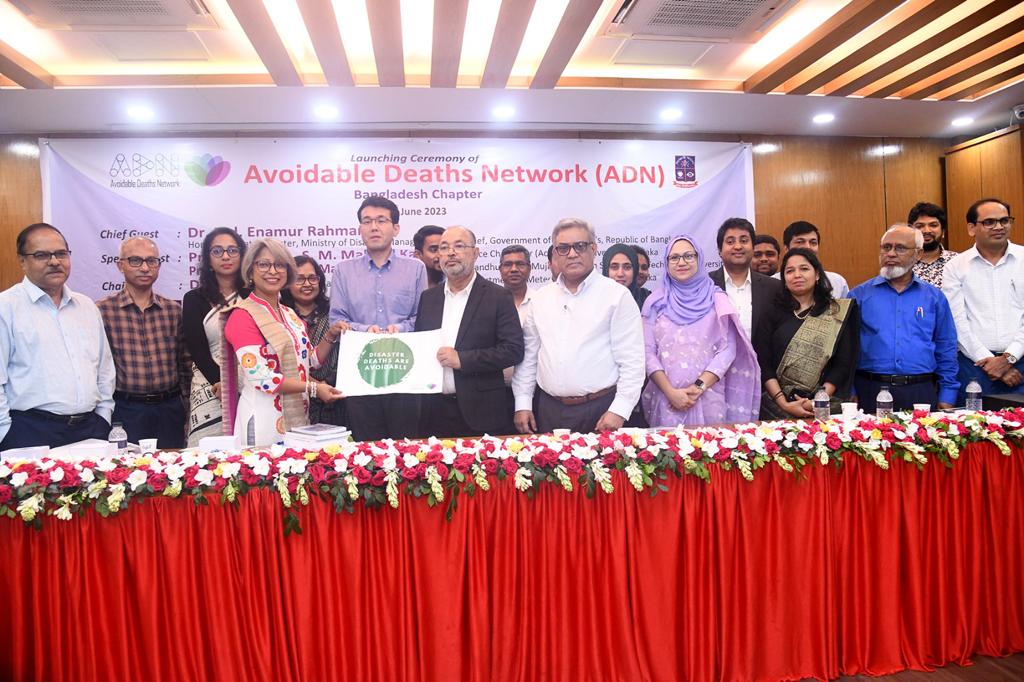 Inauguration
On 18 June 2023, the Avoidable Deaths Network's (ADN) Bangladesh Chapter was launched at the University of Dhaka's Professor M.A. Latif Auditorium in Dhaka. The event was launched in the presence of the Rt. Hon. Dr Md. Emanur Rahman, the State Minister of the Ministry of Disaster Management and Relief, Government of the People's Republic of Bangladesh; Professor A.S.M. Maksud Kamal, Pro Vice-Chancellor (Academic and Founding Chairman, Department of Disaster Science and Climate Resilience) of the University of Dhaka; Professor A.Q.M. Mahbub, Vice Chancellor of Bangabandhu Sheikh Mujibur Rahman Science and Technology University; ADN's Founding Presidents Dr. Nibedita Ray-Bennett from the University of Leicester in the UK and Dr. Hideyuki Shiroshita from Kansai University, Japan, and ADN India Chapter and Hub lead Mr. Dillip Pattanaik from Orissa State Volunteers Social Workers Association, India. The launch event was attended by 100 participants.
According to the Rt. Hon. Dr. Md. Emanur Rahman: "This is an exceptional event and the vision and objectives of ADN chime with my personal interest because I am a physician. I express my interest to work with the ADN Bangladesh Chapter to explore scopes on how to reduce avoidable road traffic injuries. Bangladesh is a model country to reduce disaster deaths from 100,000 in the 1970s to zero in 2023. No casualty has been reported for the latest cyclone Mocha. Deaths from road traffic injuries are avoidable and we must reduce them."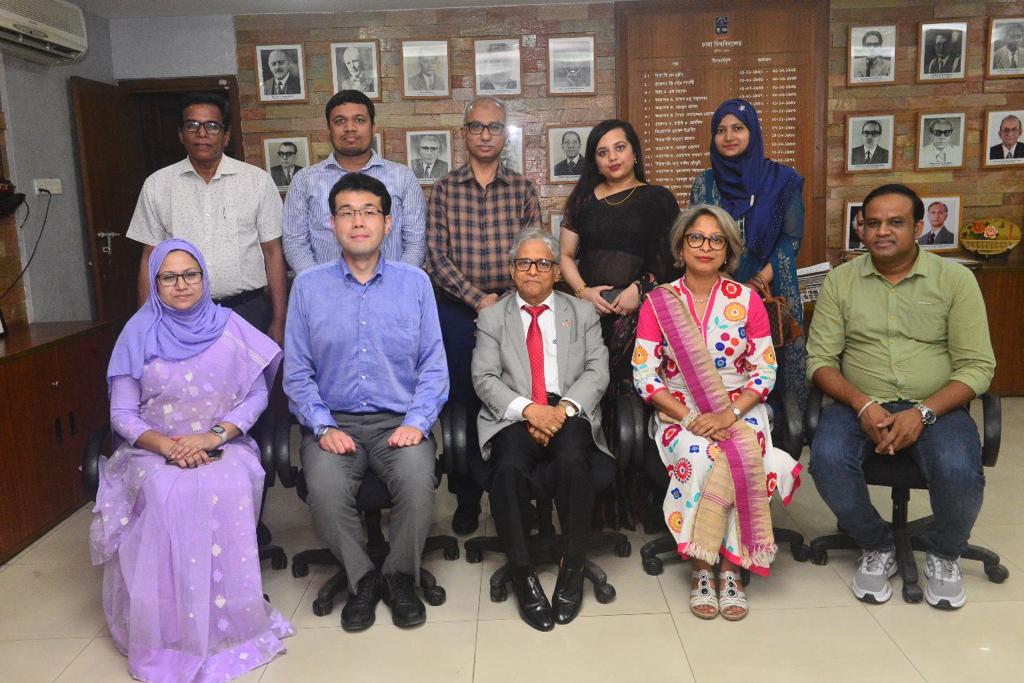 Strategy Document
---
Oman Chapter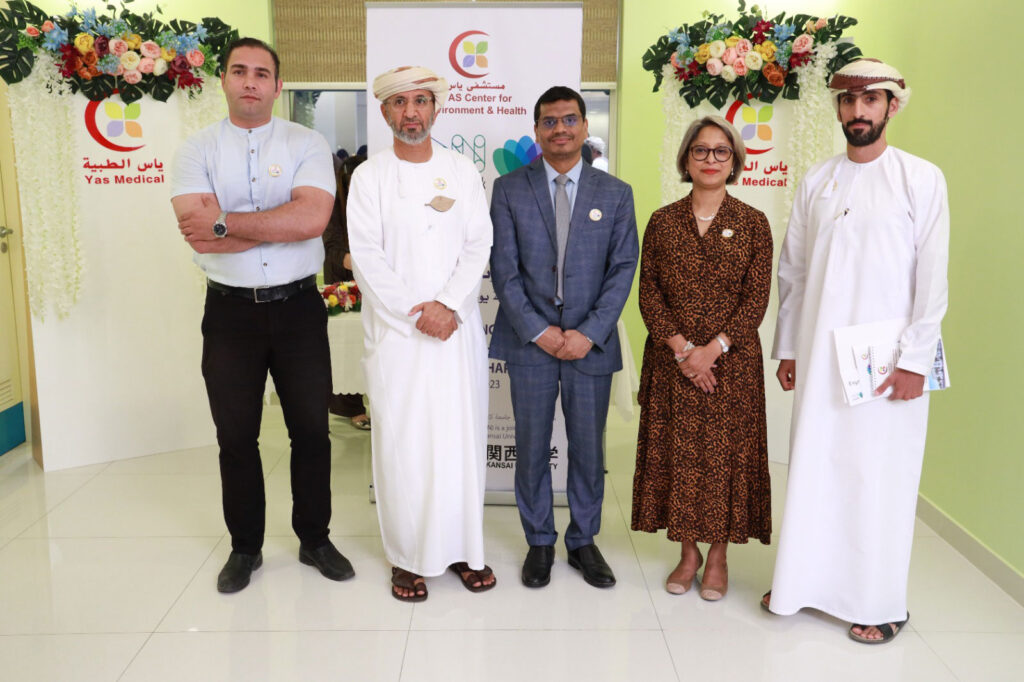 Inauguration
On 25 June 2023, the ADN Oman Chapter was launched by Advisor, Mr. Mohammed Ali Said Ali Albadi at the YAS Centre for Environment and Health (Unit of YAS Hospital) in Al Buraimi, Sultanate of Oman. Dr. Nibedita Ray-Bennett (Convenor and Founding President) and Dr. Edris Alam (Catalogue of Avoidable Disaster Deaths Expert) were among the attendees.
The event was an opportunity to share the vision and mission of ADN, discuss the current challenges and opportunities for disaster risk reduction in Oman, and explore potential collaborations and partnerships among the stakeholders.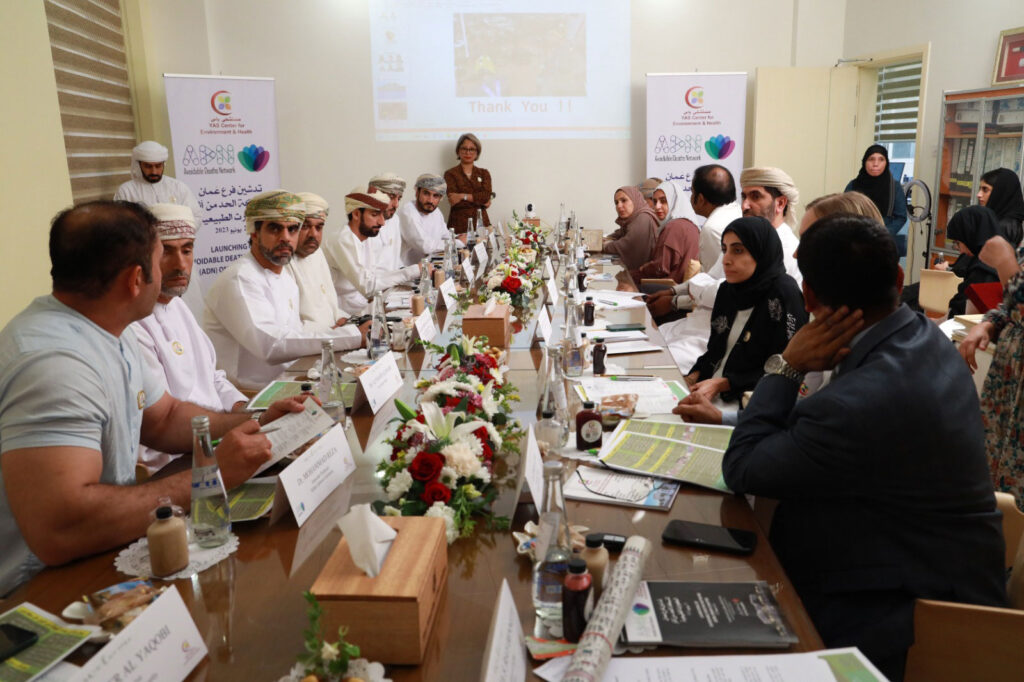 Strategy Document