Indigenous Practices of Containing the Infection of COVID-19 in India
By: Dr Madhulika Sahoo
Over 104 million tribal people live in India, spread across 705 tribes (Ministry of Health and Family Welfare, 2018). They account for 8.6% of the country's population and generally have lower health status (Census, 2011). The COVID-19 pandemic has affected all individuals, but the tribal people living in remote forest areas of India are the worst-affected. India's national media did not cover the tribal population situation during the COVID-19 pandemic. Despite this, academic and non-academic forums have attempted to voice the challenges of this marginalised community through webinars and forums. Human Development Capability Association is one such international forum. They hosted a webinar on 26th June 2020 entitled 'Exploring COVID-19 From an Indigenous People Perspective'. Experts discussed the challenges and coping practices of indigenous communities from all over the world. This article is a reflection on the talk that I delivered in the HDCA webinar on indigenous practices by the tribal communities of India
Indigenous practices to avoid COVID-19 infection
The tribal communities are self-sufficient, and have their own ways of dealing with any kind of infection. Many tribes have indigenous techniques and practices for healing. One such example is the Arunachal Pradesh tribes, which implemented their customary rituals – equivalent to a lockdown – long before the first positive case. The Galo tribe performed Ali-Ternam, a customary lockdown, to curb the spread of infections. The Adi and Nyishi tribes observed rituals called Motor and Arrue, respectively. These rituals revolve around the concept of self-quarantine (UNPO, 2020). Another practice was found among the Chhattisgarh tribes, who set up a makeshift checkpoint and did not let outsiders in to their village. They have also arranged quarantine for the the local residents who went out to work in the periphery of the village (Joshi, 2020). In the villages of South Bastar, in Chhattisgarh, the people who returned from Telangana after picking chilies were asked to stay at the border of the state for 14 days. Villagers arranged for their food and shelter, but did not allow them to enter before they completed the quarantine period. In Andhra Pradesh, Particularly Vulnerable Tribal Groups (PVTGs) living inside the dense forest have been seen making their own face masks out of medicinal leaves. They select a few trees with medicinal values, pick the leaves and make improvised facial coverings to avoid infection (Mehta, 2020). Many tribal communities in Jharkand are seen practicing social distancing during the collection of forest produce and during other community activities. For example, only one person is allowed to climb up a tree for fruit collection. Strict practices also surround hand washing.
Although the tribal communities have less healthcare means to tackle the spread of COVID-19 infection, they have been the most precautious with regard to infection control measures.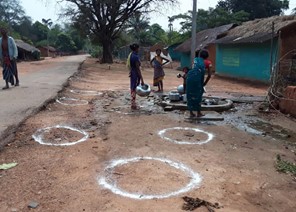 Picture 1: Social distancing practised by the tribes in Koraput, Odisha.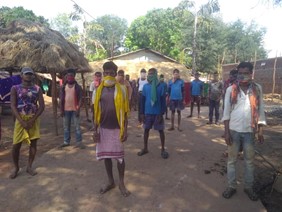 Picture 2: Masks using traditional towels (gamcha).
Picture credits to Bidyut Mohanty, SPREAD organization, Koraput, Odisha
References
MoTA (2020). A Report on the COVID Lockdown Impact on Tribal Communities in India. Available at. https://www.groundxero.in/2020/05/07/a-report-on-the-covid-lockdown-impact-on-tribal-communities-in-india/. Accessed on 30th June 2020.
Census 2011. https://ruralindiaonline.org/library/resource/scheduled-tribes-in-india-as-revealed-in-census-2011/
Ministry of Health and family welfare. 2018. Tribal health in India bridging the gap and a road map for the future. Available http://tribalhealthreport.in/full-report/ . Accessed on 6th July 2020
United Nations People Organization (UNPO) 2020. Coronavirus: Indian tribal rituals prove successful. Available at https://unpo.org/article.php?id=21880. Accessed on 2nd July 2020.
Author's Bio: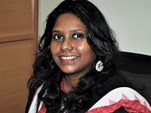 Dr Madhulika Sahoo is Assistant Professor at Vellore Institute of Technology University, School of Business, India. Dr Sahoo is the ADN's Regional Coordinator-India. Her research interest includes climate change adaptation, disaster-affected displaced persons and reproductive health.