Project NHS Hero Inspiration Wall – Royal Free Hospital ICU
By: Nima Roy
"Art is something that makes you breathe with a different kind of happiness."
– Anni Albers
4 weeks, 1,500+ pieces of art, 2 graffiti murals and many fabulous people later, I couldn't agree any more with Anni Albers' quote. It was late one evening, just after the pandemic peak that Sinead (one of our two incredible ICU Matrons) and I (then ICU Assistant Service Manager) first started discussing filling the 25m old, plain and peeling walls connecting the staff changing rooms to the biggest intensive care ward, with beautiful art to lift the staff's spirits in this unprecedented (sorry!) time. Our approach was – let's make this "sensational" and we want this done "yesterday".
Despite being this ambitious, we were (and remain) overwhelmed by the pace and scale of change. Everyone wanted to contribute! Within weeks we had everything from the Royal Free Charity agreeing to fully support this, to teachers setting up art competitions for us, to Princess Eugenie sharing a plea for art, to legend Graffiti Kings painting two huge NHS Superhero murals, to the BBC covering this as part of 'Hospital'. I do think it struck a chord – everyone realises the incredible work staff are doing every single day, and this is their way of saying 'thank you, we appreciate you, in our eyes you are heroes'.
The finished corridor isn't what we imagined – it's better. Because of everyone's generosity, in less than a month this has transformed from a place staff walk past many times each day without looking twice, to a place which inspires, motivates and rejuvenates them, almost like psychological PPE. It's better, brighter and more beautiful than we ever thought possible. And there's something for everyone – even the biggest cynic can't help but smile at a 3-legged cat saying thank you NHS (true story!) One of our physiotherapists captured it all when she said: "Opening this door now brings so much joy. Seeing 25m full of 1,200 beautiful pictures in a corridor which every member of the ICU team has walked up many times with tears, stress and sadness, but now are greeted by this love and happiness, is absolutely outstanding". And one of the best things is, hopefully unlike Covid, the walls are here to stay! Thank you so much to all the amazing people who made this possible – you'll be making people smile for years to come.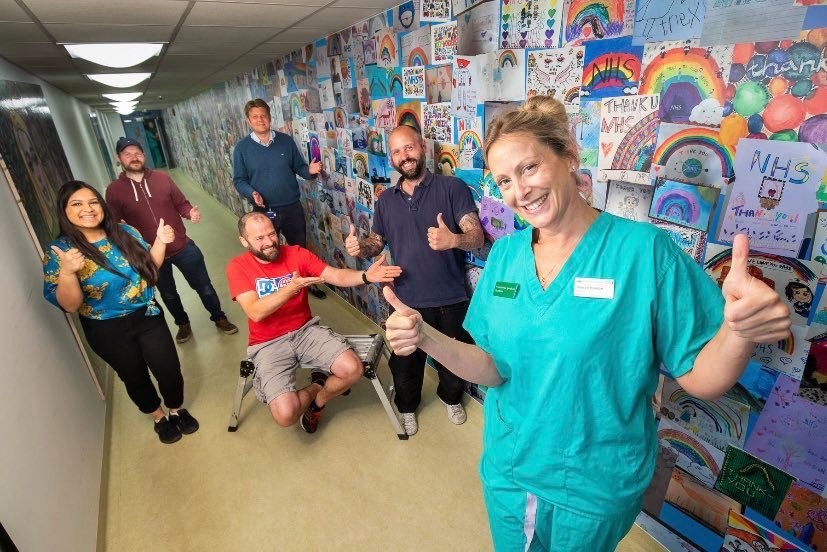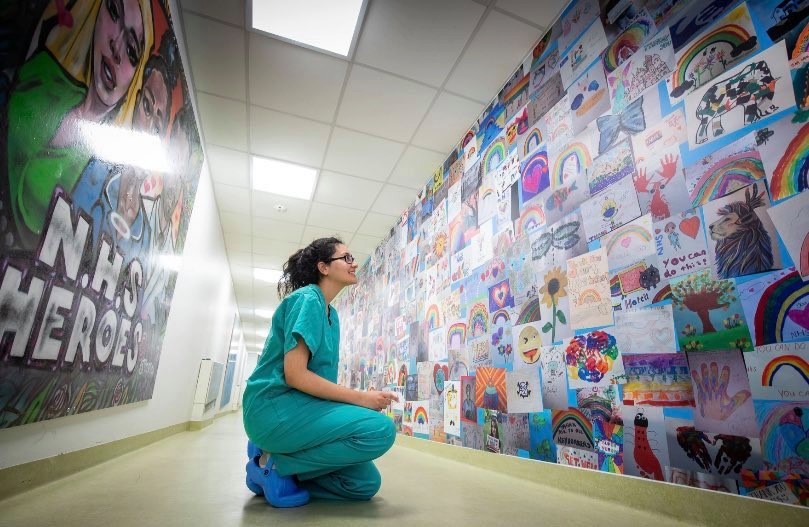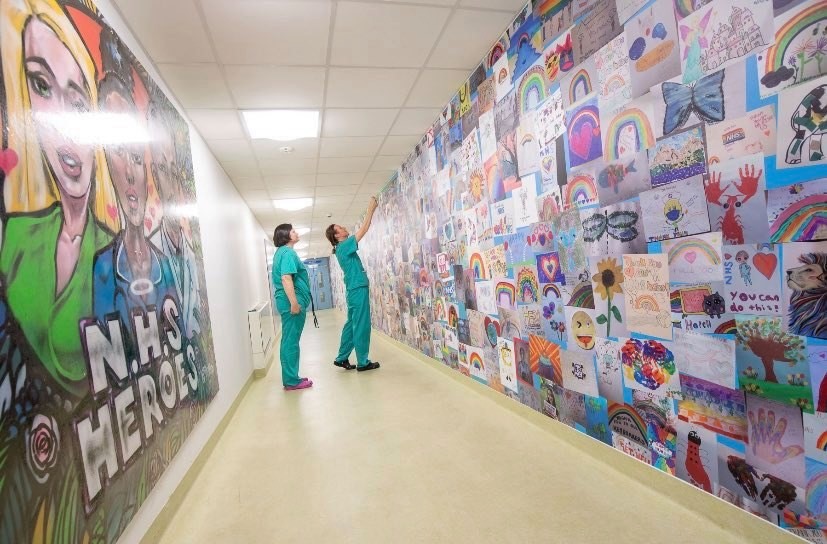 https://www.royalfree.nhs.uk/news-media/news/wall-to-wall-support-for-royal-free-icu-staff/