COP27 Round-up
By Tom Caley, ADN Writer
Last weekend the Conference of Parties to the United Nations Framework Convention on Climate Change, or COP27, overran by two days as delegates struggled for agreement. To follow up our previous post on 'Loss and Damage at COP27', here follows a quick round up of takeaways from the annual climate change meeting.

Background
Going into COP27 debate raged over so-called Loss and Damage from climate change. This policy aspect, after Mitigation and Adaptation, makes up the third pillar of climate change (Huq, Roberts, Fenton, Kreft, Warner and Harmeling, cited in Roberts and Pelling, 2016).
Loss and Damage refers to the impacts of climate change unable to be avoided through Mitigation and Adaptation methods, particular in areas such as crops, homes and infrastructure, and non-economic loss in the form of human health, cultural and indigenous heritage, territory and biodiversity (Grantham Research Institute on Climate Change and the Environment, 2021).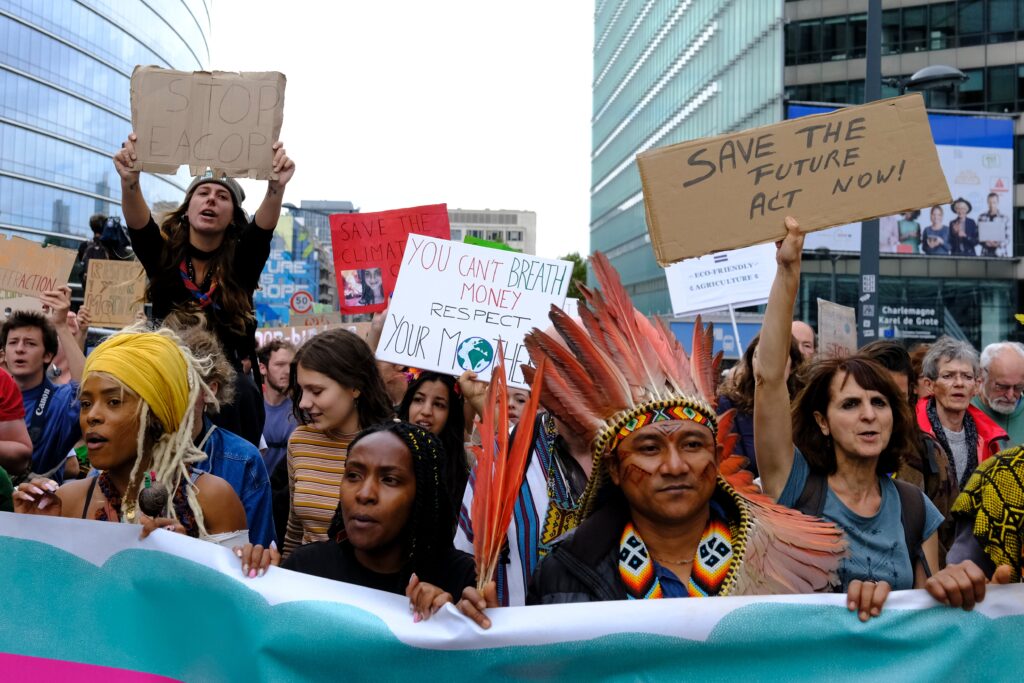 Developing countries, historically not the largest emitters, argue they are facing the highest costs from climate change and that those richer historically higher emitters should help foot the bill. Prior to COP27 this year in Egypt, progress had been slow as richer nations, fearful of large reparations, sought to frame Loss and Damage within ex-ante notions of the Adaptation policy strand (Grantham Research Institute on Climate Change and the Environment, 2021).
A fund for Loss and Damage at COP27
Establishment of a new pooled fund for Loss and Damage was hailed as last week's biggest breakthrough from delegates. After years of prevarication, countries agreed in an advance text:
"to establish new funding arrangements for assisting developing countries that are particularly vulnerable to the adverse effects of climate change, in responding to loss and damage, including with a focus on addressing loss and damage by providing and assisting in mobilizing new and additional resources, and that these new arrangements complement and include sources, funds, processes and initiatives under and outside the Convention and the Paris Agreement" (United Nations Climate Change, 2022).
Although commitments remain unclear, nations most affected by recent climate events hailed the agreement. Pakistan Climate Minister Shery Rehman told reporters, "I am confident we have turned a corner in how we work together to achieve climate goals" (cited in Rannard, 2022). Antigua and Barbuda environment minister Molwyn Joseph said the agreement "restored global faith in this critical process dedicated to ensuring no one is left behind" (cited in Rannard, 2022).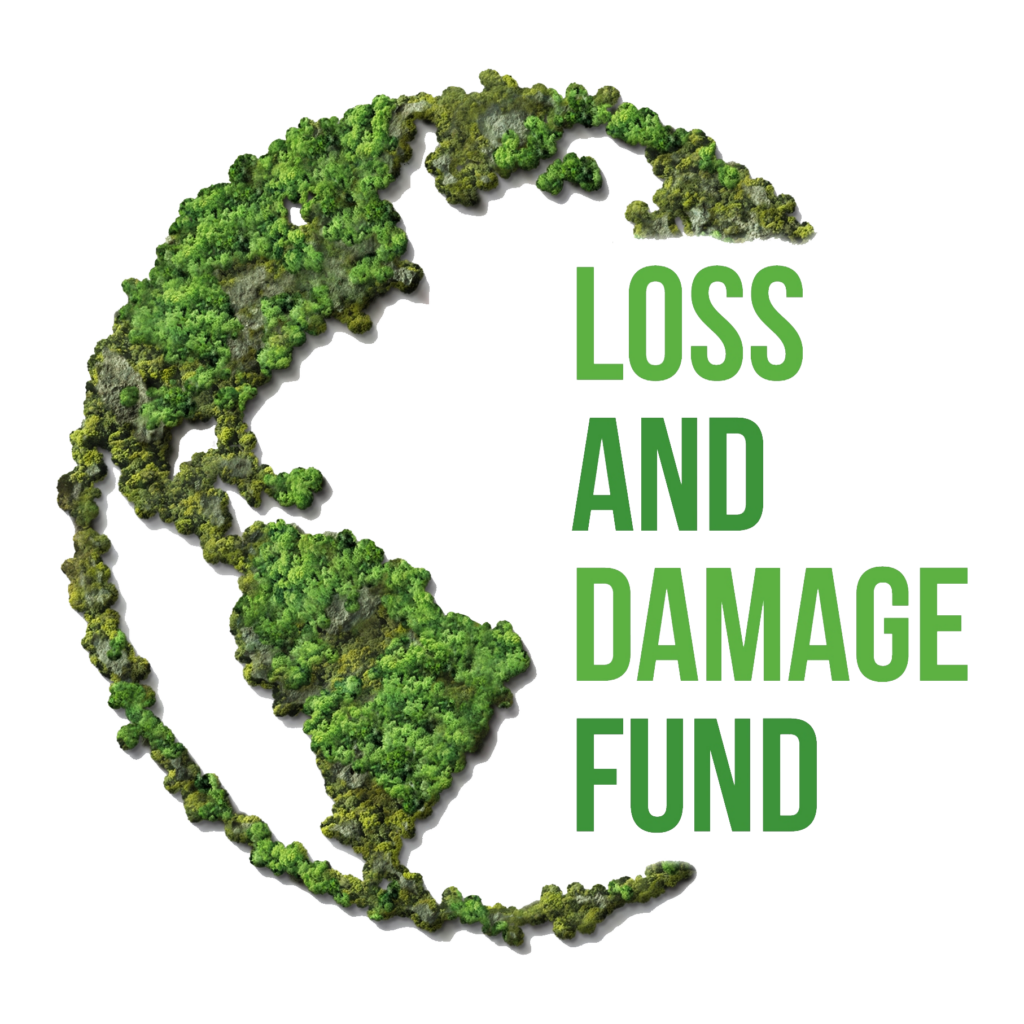 Stalled progress on emissions and 1.5 degrees?
Interpretation of progress at COPs comes down to a reading of highly legalistic texts, or impressions given by delegates or commentators. Caution is therefore needed. However, it appears language on the 'phase down' of coal from COP26 has not been strengthened, with a reference to "low emission and renewable energy" seen by some as a loophole for further fossil fuel projects (cited in McGrath, 2022).
UN secretary general Antonio Guterres rued the ostensible lack of ambition: "The world still needs a giant leap on climate ambition. The red line we must not cross is the line that takes our planet over the 1.5 degree temperature limit. To have any hope of keeping to 1.5, we need to massively invest in renewables and end our addiction to fossil fuels" (United Nations, 2022).
Are climate action and development mutually exclusive?
McGrath (2022) notes the presence of many oil and gas connections in attendance at this year's COP. African countries have been foremost in calling for the Loss and Damage fund, but also represent those nations most keen to promote domestic oil and gas projects. Crude oil discovered around Uganda's Lake Albert, for example, is to be transported via pipeline through Tanzania in a project called the East African Crude Oil Pipeline (EACOP).
Recent European Union calls for this project to be stopped for climate reasons were rubbished by Ugandan and Tanzanian governments, with President Museveni of Uganda saying "they are insufferable, so shallow, so egocentric, so wrong" (cited in Olewe, 2022).
Herein lies the dilemma of climate negotiations: where is the moral, political and economic line between desperately needed development and reduction of carbon emissions? And what right do developed nations have to dictate climate policy to those still struggling with the blight of poverty?
Sources
Grantham Research Institute on Climate Change and the Environment. (2021) 'What is climate change 'Loss and Damage?', The London School of Economics and Political Science. Available at: https://www.lse.ac.uk/granthaminstitute/explainers/what-is-climate-change-loss-and-damage/ (Accessed: 1 November 2022)
McGrath, M. (2022) 'Climate change: Five key takeaways from COP27', BBC News Available at: https://www.bbc.com/news/science-environment-63693738 (Accessed: 27 November 2022)
Olewe, D. (2022) 'Cop 27: Uganda-Tanzania oil pipeline sparks climate row', BBC News. Available at: https://www.bbc.com/news/world-africa-63212991 (Accessed: 27 November 2022)
Rannard, G. (2022). 'COP27: Climate costs deal struck but no fossil fuel progress', BBC News. Available at: https://www.bbc.com/news/science-environment-63677466 (Accessed: 27 November 2022)
Roberts, E. and Pelling, M. (2016) 'Climate change-related loss and damage: translating the global policy agenda for national policy processes', Climate and Development, 10 (1). Available at: https://www.tandfonline.com/doi/full/10.1080/17565529.2016.1184608 (Accessed: 2 November 2022)
United Nations Climate Change. (2022) Decision -/CP.27 -/CMA.4. Funding arrangements for responding to loss and damage associated with the adverse effects of climate change, including a focus on addressing loss and damage. Available at: https://unfccc.int/documents/624440 (Accessed: 27 November 2022)
United Nations Secretary General. (2022) 'Statement by the Secretary-General at the conclusion of COP27 in Sharm el-Sheikh', Statements. Available at: https://www.un.org/sg/en/content/sg/statement/2022-11-19/statement-the-secretary-general-the-conclusion-of-cop27%C2%A0-sharm-el-sheikh%C2%A0%C2%A0 (Accessed: 27 November 2022)