Book on 'Avoidable Deaths: A Systems Failure Approach to Disaster Risk Management'
By: Nibedita Ray-Bennett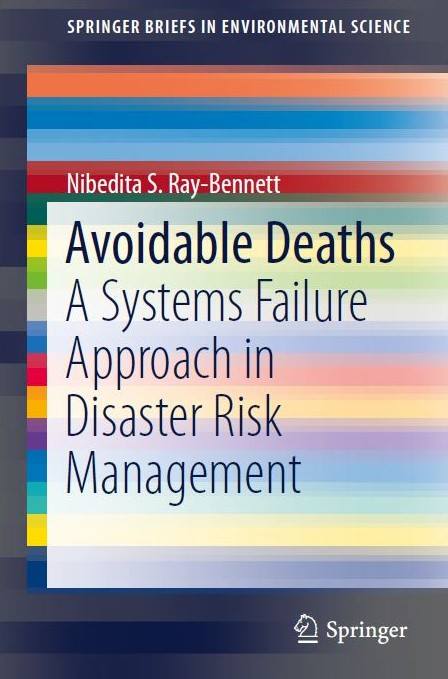 Ray-Bennett's book 'Avoidable Deaths: A Systems Failure Approach to Disaster Risk Management' , published in 2018, addresses one of the most pressing questions of the 21st century: Why, despite the tremendous technological, economical and policy developments that characterise the 21st century, do deaths continue to occur in disasters?
The timing of this book's publication could not be more apt given the UN's implementation of the 'Sendai Framework for Disaster Risk Reduction', as well as the plethora of disasters over the last few months, such as extreme flooding everywhere from Texas to Bangladesh.
If you would like more information on the book, please see the flyer- click here or order a printed copy or e-book here: http://www.springer.com/gb/book/9783319669502.