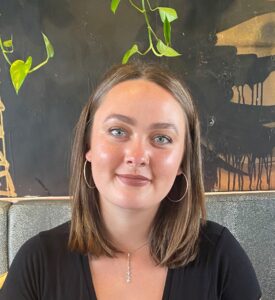 Research Administrator; Information and Networking Coordinator: Ms. Lauren Macleod (she/her)
Based: Scotland
As a Research Administrator, Lauren is responsible for the administration, marketing and logistical support of the project entitled 'Exploring the Feasibility and Value of a Regional Network for First Responders (RN4FR) to Reduce Avoidable Disaster Deaths in the Caribbean Region'. As an Information and Networking Coordinator, Lauren is responsible for managing the Special Sessions, Symposiums and Interns in collaboration with the Administrators, Activity Coordinators and Production Coordinator.
Lauren graduated from the University of Strathclyde, Glasgow in 2017 with a First-Class BA (Hons) in International Business with Hospitality and Tourism Management. Her research focused on SME tour operator internationalisation in emerging economies. Working as a Marketing and Events Executive in the Scottish live music industry, she has gained experience in accessibility, digital marketing, website management, event planning and fundraising. Last year, Lauren volunteered with the COP26 Coalition in an Accessibility and Disability Justice Role, where she worked to improve the accessibility, inclusivity and transparency of the civil society COP26 events across Glasgow.
Lauren is in her final year at the University of Leicester, where she is studying a MSc in Risk, Crisis and Disaster Management. Her research focuses on Reducing the Vulnerability of Indigenous People to Landslides in Ecuador. Lauren's interest in Ecuador developed through her Ecuadorean Spanish language lessons. As well as disaster risk reduction and accessibility, Lauren's interests include climate justice, sustainable development, migration and nuclear disarmament.
Follow Lauren on LinkedIn and ResearchGate.