25 March 2022– ADN's Special Session on Exclusion and Avoidable Disaster Deaths
This page contains the Description, Timetable, Recording and Speakers' Biographies for the Special Session on Exclusion and Avoidable Disaster Deaths.
---
Description
The Special Session, titled: Exclusion and Avoidable Disaster Deaths will be held virtually on 25 March 2022. It is organised by the Avoidable Deaths Network (ADN) in association with the Caribbean Regional Coordinators based at the Caribbean Development Bank (CDB) and Right Insights (RI).
This Special Session is an open event. ADN's Special Sessions are suitable for disaster responders, students, academics, researchers, policymakers, opinion formers, and practitioners interested in avoidable deaths, UN's Sendai Framework for Disaster Risk Reduction's Goal A and B, and the Sustainable Development Goals.
---
Timetable
Will be published closer to the time of the Special Session.
---
Speakers' Biographies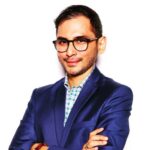 Mr Ryan Joseph Figueiredo is the Founder and Executive Director of Equal Asia Foundation and is the Deputy Chair of the Women, Gender and Diversity Working Group of the Asia Pacific Refugee Rights Network. Ryan is also a Board Director of Australia's Forcibly Displaced People Network. Ryan has been named a Human Rights Campaign Global Innovator, a Global Changemaker at Thomson Reuters Foundation and a Global Change Accelerator by the Resource Alliance. He is an alumnus of the Tata Institute of Social Sciences and has trained in clinical trials at the London School of Tropical Medicine, and in population ageing at the University of Oxford.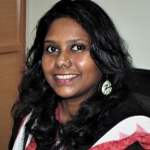 Dr Madhulika Sahoo is an Anthropologist by training, currently working as Assistant Professor in the School of Business, VIT-AP University in Amaravati, Andhara Pradesh, India, where she teaches Social Anthropology. She has over 8 years of experience working with forced migrants in India and the UK. Dr. Sahoo has worked with communities displaced by disasters and development. She holds a MA in Refugee studies from the University of East London. Her PhD. research was on the reproductive healthcare of displaced indigenous communities in India. Her research interest includes climate change adaptation, disaster-affected displaced persons and reproductive health.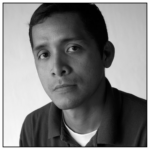 Mr Daniel Mendez is a risk, crisis and disaster manager with over 20 years of experience managing security and crises at the national and local levels. He is a consultant for UNICEF Belize. In addition, Mr Mendez has worked for the Belize Defence Force and the United States Peace Corps. Mr Mendez frequently writes about issues of risk and crisis management, focusing on corporate culture and leadership. Mr Mendez holds MSc in Risk, Crisis and Disaster Management from the University of Leicester.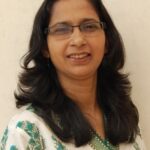 Ms. Aditi Ghosh is the former Deputy Humanitarian Director at IPPF Humanitarian Hub in Bangkok. With over 20 years of experience, Aditi has a wide variety of experience in leading and managing humanitarian programme. With a professional Environmental Management degree, she specialises in humanitarian response and risk reduction programming and led several humanitarian responses spanning over 3 continents and more than 25 countries. She has spent many years working in crises affected areas in managing humanitarian operations from forefront. She has held several leadership positions and has been instrumental in transforming organisations. An avid traveler and voracious reader, causes like gender justice, inclusive & right based humanitarian programming, are very close to her heart.
Chair's Profiles
Will be announced closer to the time of the event.