ADN Hub India Advisor: Ms. Nimisha Goswami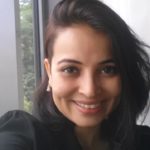 With over 12 years of experience in public health, primarily in HIV, gender and sexual health, and humanitarian response, Nimisha Goswami brings extensive experience in managing and advising programs in development and humanitarian settings (natural and conflict). Her core area of work are programme and grant management, advocacy, gender mainstreaming, policy analysis, community development, advocacy, and research; working with the government and civil society at the national, state and district level.
Previously, she was associated with the International Planned Parenthood Federation South Asia Regional Office as the Senior Technical Advisor Humanitarian Response. She has led various programs related to public health, sexual and reproductive health and rights, and emergency management.
She has also been an independent consultant for UNDP, Public Health Foundation of India (PHFI), Karnataka Health Promotion Trust (KHPT), MART, IHAT, etc. She supported the evaluation of projects and bid development, documentation and policy analysis.
Nimisha started her career as a Technical Officer with the Government of India's HIV/AIDS Control Program at the Ministry of Health and Family Welfare, where she managed the HIV/AIDS programme of India, working closely with the high-risk groups such as female sex workers, men having sex with men, injecting drug users, migrant workers, truckers and the transgender population at state and national levels.
She holds a master's degree in social work from the Tata Institute of Social Sciences, specialising in Disaster Management and Community health. Nimisha is also a commonwealth fellow, currently pursuing her Distance MSc. in Risk Crisis and Disaster Management (RCDM) from the University of Leicester (UK).