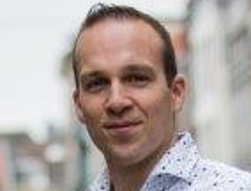 Knowledge Exchange Officer: Mr. Jos Bal
Jos Bal has a BA in Safety and Security Management from the University of Applied Sciences in Holland, a Post Bachelor in Occupational Safety from NCOI Opleidingen, and a MSc in Risk, Crisis and Disaster Management from the University of Leicester. Jos is an expert on safety and security, and is currently developing his skills and knowledge on how to avoid disaster deaths.
He has worked for several governmental organisations, such as a University, Municipality or a Safety Region. His work experience ranges from occupational health and safety, to risk- and crisis management in those companies. He has also worked as a crisis response officer for the local municipality.
Jos is currently a policy advisor in the Zuid-Holland Zuid Safety Region in the Netherlands. In the Netherlands crisis or disaster management is mainly organized around safety regions. Safety regions are aggregations of crisis management capacity in the service of local government. Jos is also a volunteer firefighter in the rank of Lieutenant.
Jos wants to broaden his experience around disaster management and disaster response in developing countries. As a Knowledge-Exchange Officer for ADN, Jos is aiming to promote knowledge on the existing approaches on disaster risk management that can avoid deaths, using the medium of podcast.