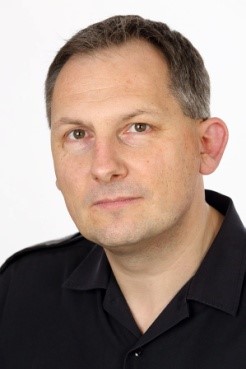 Advisory Board Member: Mr. David Wales
David is the Founder of SharedAim, a company established to help organisations deliver excellent customer experience and enhance organisational performance. He is also the International Research Lead for the National Fire Chiefs Council, which he undertakes on a voluntary and part-time basis.
David graduated from the University of Leicester with an MSc in Risk, Crisis and Disaster Management. His dissertation made a case for recognising the role of the public as first responders to dwelling fires, which stems from his belief that services should be 'done with' and not 'done to'.
During a distinguished career in the Fire and Rescue Service (FRS), David gained significant experience in all aspects of emergency planning and response. Most notably, he led the initial UK response to the first major fire in the Channel Tunnel, for which he was awarded a commendation.
Over the course of 19 years, David worked consistently in evidence-based roles, including managing fire investigation, arson, research and community safety functions and conducting a quality assurance review. In 2017 he became an Evidence Champion with the Alliance for Useful Evidence.
David instigated and led an award-winning national study to understand human behaviour in dwelling fires. His insights and findings provided an entirely new perspective, which continue to change thinking and practice. As a result of his research he became the first Customer Experience Manager in the UK FRS and introduced customer experience mindset and methodologies.
In September, along with his co-author, he launched a new report titled 'Saving Lives Is Not Enough'. Using evidence and a casualty-centred perspective it challenges the current arrangements for pre-hospital burn care. It further argues that strategic changes are required to improve inter-service planning and to create a single customer experience framework across the emergency services.
David is an experienced presenter, author and has worked extensively across multiple sectors including fire and emergency, health/burns, academia, electrical and customer experience. David advises a wide range of organisations/sectors and his thinking is influential in the UK and internationally.
Taking a human centred approach, David is increasingly interested in how people and tech powered (5G and the fourth industrial revolution) movements will impact on the future of organisations.