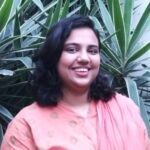 Intern: Ms. Anusha Manahil (she/her)
Based: Pakistan
Since joining ADN, Anusha has been involved with the Regional Network for First Responders (RN4FR) in the Caribbean project through data collection. Anusha is also heavily involved in ADN's graphic design, creating posters and leaflets. Currently, Anusha manages ADN Junior Champion and summer Intern, Arkoneil Ghosh with projects related to Drowning Risk.
Anusha is currently pursuing her bachelor's degree in Public Administration at the University of Management and Technology (UMT) in Lahore, Pakistan. Anusha is the President of the student-run Governance Innovation Initiative. Prior to this, Anusha studied at Northeastern Illinois University in Chicago, USA. She has also worked with the NEIU newspaper to bring awareness through her blogs, personal stories and experiences about mental health, individual rights and climate action. Anusha finds contentment in learning, researching and writing to bring about change in her local and global community.
Follow Anusha on LinkedIn.