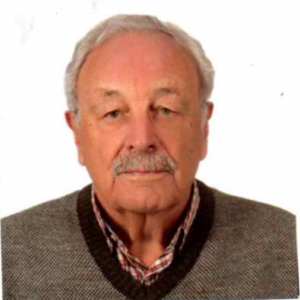 Advisory Board Member: Mr Tony Moore
A former soldier, police officer and academic, Tony Moore is a former President Emeritus and Fellow of the Institute of Civil Protection and Emergency Management, an organisation that he was instrumental in setting up in 2009.
After service in the Army, in the British Army of the Rhine and Aden, he spent 28 years in the Metropolitan Police, rising from constable to chief superintendent. During his police career, he was involved in policing a number of major events, including the Iranian Embassy Siege, the wedding of HRH The Prince of Wales to Lady Diana Spencer, the annual Notting Hill Carnival and various demonstrations, including those that involved clashes between right and left wing demonstrators. He served twice on the staff at The Police Staff College, Bramshill.
After leaving the Metropolitan Police, he became an academic at Cranfield University, based within the then Royal Military College of Science at Shrivenham (now part of the Defence Academy of the United Kingdom), where he lectured on a number of Masters' programmes, including the Master of Defence Administration (MDA), the MSc in Global Security and its distance-learning counterpart, the MSc in International Security, and the MSc in Disaster Management. He was also Director of the annual International Disaster Management Course for a number of years and regularly lectured to multi-agency audiences, including the emergency services, military and local government officers, on Tactical Decision-Making Under Stress (TADMUS).
He has a Master of Philosophy (M.Phil) research degree from the University of Southampton. He is a Fellow of both the Royal Historical Society (FRHistS) and the Institute of Strategic Risk Management (F.ISRM).
He is the co-editor of three editions of Tolley's Handbook of Disaster Management: Principles and Practice (2002, 2004 and 2006), and the author of Disaster and Emergency Management Systems, published by the British Standards Institution in 2008. Now retired from paid employment, whilst continuing to take a keen interest in civil protection and emergency management, he is also a police historian, and is the author of three books, viz: Policing Notting Hill: Fifty Years of Turbulence (Waterside Press, 2013); The Killing of Constable Keith Blakelock: The Broadwater Farm Riot (Waterside Press, 2015) and Rowan and Mayne: A biography of the first London police commissioners (Mango Books 2021).