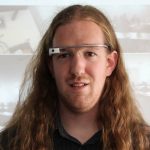 Media and Communications Manager: Mr. Matthew Merry
A Marketing Manager for a large motorcycle dealership in the South West of the UK. His interests revolve heavily around technology and the implementations of such in the wider world. While gaining his Masters Degree at NHTV Breda, Netherlands, Matthew studied the effects of digital communications in a physical space. Matthew's research in these effects came 3rd in the EDCOM competition. Additionally, whilst working in Cambodia for an NGO, he came to understand the global power of digital technology. Matthew is determined that not only is technology a threat in avoidable deaths, but also our biggest weapon.
For more information, please click here.