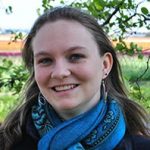 Operations Manager: Mrs. Denise Corsel
A Researcher in the School of Business, University of Leicester, UK. As a dedicated and enthusiastic researcher, Denise Corsel is currently studying part-time for a PhD in Management at the University of Leicester's School of Business, while working on numerous research projects. In the past, she served as an Associate Tutor at Leicester's Civil Safety and Security Unit. She has previously been awarded a Distinction for a MSc degree in Risk, Crisis and Disaster Management and gained a Private Pilot License. Denise's ambition is to work closely with people to improve communities' lives all around the world, especially in relation to the hazards that are increasingly imposing themselves onto humanity.
For more information, please click here.